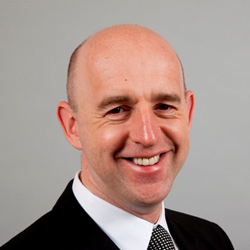 Seattle, WA (PRWEB) November 15, 2017
ACT Capital Advisors announced that Paul Hajek has joined the firm as a Managing Director on June 13, 2017. Paul will focus on helping business owners in Eastern Washington achieve the best possible outcome when they decide to sell their companies.
As an independent owner of a business coaching and consulting firm, Paul spent 12 years helping owners of lower-middle market companies to turn their businesses around, achieve exponential growth, exit their companies successfully, and reach their personal goals. He worked with scores of companies in many industries with one mission - to make sure that all his clients own companies that are sellable.
Paul began his career 23 years ago as a scientist working at NASA and later after getting his MBA degree worked for a series of high-tech companies in California, New Mexico, and Idaho in Finance Management, Marketing Management, and Strategic Planning positions. Concurrently, Paul continues to operate Synergy Business Development, a business coaching and consulting firm which provides business valuation, strategic planning, and exit/succession planning & implementation services to lower-middle market companies. Paul also acquired, improved, and sold several companies with his personal funds in the past.
Paul holds a Master of Business Administration from San Jose State University, CA, a Master of Science in Optics from University of Rochester, NY, and a Bachelor of Science in Physics from Michigan State University. He is a recipient of the Business Coach of the Year Award and holds Certified Valuation Analyst (CVA), Certified Exit Planning Advisor (CEPA), Certified Professional Business Coach (CPBC), and Certified Family Business Advisor (CFBA) designations.
Paul resides near Spokane, WA and spends his free time with his family and his hobbies that include international travel, skiing, racquetball, and reading.
"I want to add ACT's first-class deal support process and resources to my long successful track record of building sellable companies," said Paul. "There are hundreds of baby boomer owners of lower-middle-market companies in Eastern Washington and Northern Idaho who need to sell their companies but struggle to find a qualified professional M&A advisor."
Bob Hild, ACT Capital Advisors Chairman and Managing Director said "Our Eastern Washington business, especially in the greater Spokane area, has continued to grow at a rapid rate. It's important for us to have a Managing Director for ACT in that location. With Paul, we will be able to deliver M&A advisory services in person and give sellers the attention they need. Paul will be an excellent representative for ACT in this market."
Paul Hajek can be reached at phajek(at)actcapitaladvisors(dot)com.
ACT Capital Advisors, LLC is a leading Mergers & Acquisitions (M&A) and Corporate Finance firm that represents lower-middle-market companies ($5 million to $50 million in annual revenues) across a variety of sectors and industries, including industrial manufacturing, information technology, construction, healthcare, aerospace, consumer staple/discretionary, oil and energy, as well as outsourced services. The firm provides strategic financial advice to closely held, family-owned, as well as private equity sponsored organizations and corporate shareholders that wish to sell their company, raise growth capital, or secure commercial financing. Leveraging ACT's deep industry-wide knowledge and strategic auction process, clients appreciate ACT's approach, pairing the professional expertise of a national investment banking firm with the senior level attention and entrepreneurial creativity of a smaller enterprise.