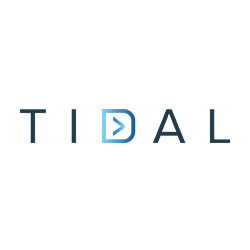 "We're excited about the seamless transition of ownership from Cisco over to STA Group – the upside for the Tidal customer community is enormous."
CHICAGO (PRWEB) November 16, 2017
November 16, 2017 — Chicago-based business and technology firm STA Group, LLC announced today the acquisition of the Tidal Workload Automation product from Cisco, expanding STA Group's best-in-class portfolio of digital automation solutions for the modern enterprise.
The Tidal software platform offers next-generation performance in workload automation for enterprise IT – automating and orchestrating the complex web of interactions between applications, data, and other systems to optimize business outcomes and business value delivered to the enterprise.
"Conventional workload automation can no longer keep pace with rapid changes in data structures, applications orchestration, cloud, and the tsunami of real-time information from IoT," said David Dillon, Senior Managing Partner, STA Group. "A next wave is required that can handle the increasingly complexity of IT automation in a world that never stands still. We are proud to spearhead this evolutionary arc by leveraging the best of the past – Tidal's decades of excellence in workload automation – with the best of the future, an innovation curve driving a new level of business value for the enterprise."
Previously known as both Tidal Enterprise Scheduler and Cisco Workload Automation, Tidal Workload Automation has a rich 38-year legacy of helping the world's largest companies automate their workloads. The software boasts a Who's Who of customers in the Fortune 1000. Many of the technologists and executives responsible for Tidal's legendary performance are taking a leadership role at STA Group to continue the Tidal innovation wave. "We're excited about the seamless transition of ownership from Cisco over to STA Group – the upside for the Tidal customer community is enormous," explained Mr. Dillon. "The Tidal product team has an aggressive roadmap leveraging STA Group's agility and entrepreneurial spirit. The next wave is here."
Webinar – December 7
STA Group will hold a webinar on December 7, 2017 at 11:00 a.m. Eastern time to discuss its vision of the future. FutureView: The Next Wave in Workload Automation will explore next-gen workload automation challenges and capabilities. To register, please visit http://www.tidalautomation.com.
About STA Group
STA Group, LLC is a portfolio company of the Dillon Kane Group (DKG), a Chicago-based leader in specialized technology innovation, deployment, consulting, and business transformation for the Fortune 1000. As the foundational engine of the DKG family, STA Group is a proven innovator providing digital strategy engagements across workload automation and other enterprise segments. STA Group has been involved in the development and commercialization of job scheduling and enterprise orchestration solutions since 2000. Our enterprise architectures are mission-driven – business first, technology second.