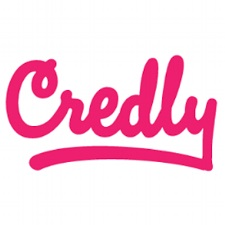 New York, NY (PRWEB) November 15, 2017
Credly, the leading digital credential platform, today announced the release of a field guide for community college and university leaders: "Partnering with Employers to Create Workforce-Relevant Credentials." Designed to guide faculty and administrators through a collaborative design and implementation process for developing a workforce-relevant credentialing system, the paper includes a foreword by Brenda Perea, who launched the Colorado Community College System's pioneering program in 2014.
"In Colorado, we found that employer-driven digital credentials helped our graduates to better articulate their skills -- and allowed regional employers to identify untapped talent," said Brenda Perea, the Director of Education and Workforce Solutions at Credly. "Digital credentials and badges cannot be designed or delivered in a vacuum. This guide is rooted in a belief that employer engagement matters, and shares the experiences of institutions that have flipped the credentialing model through collaboration with employers up front."
According to a PricewaterhouseCoopers survey, 77% of global CEOs believe that skills gaps are limiting their company's growth. But while the skills gap stems in part from skills scarcity, it often reflects a communications gap between job-seekers eager to share what they know and employers struggling to parse the capabilities of job candidates. As a result, a growing number of institutions have turned to digital credentials to translate student outcomes into terms that employers can understand and trust.
Credly's field guide outlines five specific phases in the development of a digital credential system, including best practices in building internal teams within institutions, targeting priority industries and employers, and the documentation and verification of learner accomplishments.
"In reviewing our initial findings, it was clear that the credentials that had the greatest impact were those developed in partnership with local employers," said Ken Lindblom, Dean of the School of Professional Development at Stony Brook University. "Including employers from the very beginning allowed us to ensure the credentials prioritized the competencies employers required, and that we used workforce language—rather than academic language—to describe the skills indicated by the badge."
The experiences of a diverse cadre of institutions are documented in the report, featuring insights and observations from leaders at institutions including the Colorado Community College System, Macomb Community College, Royal Melbourne Institute of Technology, the State University of New York (SUNY) at Stony Brook, and the University System of Maryland.
"This field guide highlights the innovative work that our higher education partners are undertaking to engage with local and regional employers in identifying and defining precisely those competencies and achievements that make a meaningful difference on the job," said Jonathan Finkelstein, founder and CEO of Credly. "Sharing resources and best practices that highlight the work of pioneering institutions helps accelerate the adoption of digital credentials as the currency of a modern labor market that values verified skills and knowledge."
For more information, or to download the field guide, visit https://credly.com/resources/FieldGuide.
About Credly
Credly is a leading digital credential service provider, helping the world recognize lifelong achievement with the most popular platforms for verifying, sharing, and managing digital credentials and badges. The enterprise-class system allows organizations to officially verify skills and competencies; distribute portable and secure digital credentials and open badges; and gain actionable data and insights. Thousands of education institutions, industry associations, employers, and workforce development programs use Credly to make achievements visible. https://credly.com.