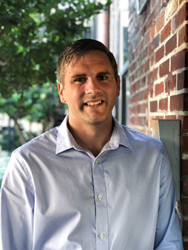 Orlando, FL (PRWEB) November 16, 2017
UniKey Technologies, world's largest smart access control platform provider, today announced the promotion of Roy Johnson to Vice President of Strategic Accounts. Roy previously served as Head of Commercial Products, where he led the company in its expansion into the commercial sector.
As Vice President of Strategic Accounts, Roy will lead the UniKey team in developing and delivering solutions that exceed customers expectations, while meeting scheduling requirements across all market verticals. This includes responsibility of the Voice of the Customer in the organization and ensuring UniKey provides the highest level of service and support for every account. "Roy has been instrumental in gaining traction across all verticals and his focus on our partners will ensure they receive the best service, support and success with our platform" stated Phil Dumas, Founder and CEO of UniKey.
Prior to UniKey, Roy spent more than a decade in various senior leadership roles in the defense sector including Engineering Project Manager and Principal Embedded Engineer on anti-submarine warfare programs for the U.S. Navy, NATO, DARPA, and the Naval Research Laboratory. As Chief Executive Officer of DataRockit, Inc. a privately held big data startup, Roy was responsible for leading all functions of the business, including P&L responsibility for $18mm in annual revenue and 40+ employees. Roy holds a Bachelors in Computer Science from Florida State University.
###
About UniKey
UniKey Technologies is the industry leader and pioneer of smart lock and access control platform technology. UniKey provides companies and manufacturers the ability to rapidly develop and deploy smart lock or access control products on a proven, scaled and secure platform. For more information about UniKey Technologies, please visit http://www.unikey.com.