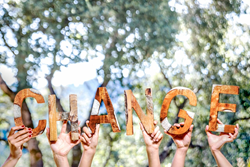 Half of creativity comes from voraciously eating the world around us. But the other half emerges from having uninterrupted time to digest the world.
SANTA CRUZ, Calif. (PRWEB) November 16, 2017
engagedIN– the first and only design firm focused on behavior change through the combination of neuroscience, design and technology – announced today that the company will host CONNECT, a private, day-long "work spa," to enable Executives from the Health and Wellness industry to focus and innovate on their most mission-critical project or 2018 intention through expert facilitation, peer-sharing, mindfulness and neuroscience-based design exercises. Registration is now open for the event, which will be held on Saturday, January 6, 2018 from 9:00 a.m. to 8:30 p.m. PT at the CHANGE Neuroscience Training Center in Santa Cruz, with an optional kick-off event on Friday, January 5 from 6:00-8:00 p.m. PT.
"Recognizing that today's Executives are beyond busy, we want to provide a day of respite from the hustle bustle where they can go deep, reflect, engage with peers and experts in brain science to innovate in a way that wouldn't be possible in their day-to-day work environment," said Kyra Bobinet, M.D., MPH, engagedIN Founder and CEO. "We've seen this model prove successful for writers in unlocking their creativity and believe that when innovators take time away and bring ideas that are percolating to their conscious mind, they can unearth a greater level of clarity, originality and problem solving within their work. This retreat provides the restful yet stimulating environment, tools, expertise and feedback to deliver on their most pressing and challenging initiatives."
CONNECT will be co-facilitated by Kyra Bobinet, M.D., MPH, Consulting faculty at Stanford School of Medicine and author of Well-Designed Life: 10 Lessons in Brain Science & Design Thinking for a Mindful, Healthy, & Purposeful Life, and David Eagleman, Ph.D., Neuroscientist and New York Times Best-Selling Author, creator and host of PBS's The Brain.
"Half of creativity comes from voraciously eating the world around us. But the other half emerges from having uninterrupted time to digest the world," said Dr. Eagleman. "The ability to unplug for a day and work on a project allows us to bring percolating ideas into reality. In the modern world, it's not often easy to find time for deep work, as opposed to chasing the next digital cookie. CONNECT is an event in which one can discover that deeper opportunity, surrounded by nature and inspiring minds."
During CONNECT attendees will:

Unplug and take concentrated time to create or iterate on any project of their choosing
Connect with nature to awaken the brain in ways not available in daily, distracted, back-to-back meeting life
Apply brain science on attention, motivation, and engagement to create groundbreaking things that change health and wellbeing.
Be among respected peers and equally innovative behavior-change experts who will push attendees to ignite deeper innovation
Gain escape velocity from the brain's typical solutions and distractions
Apply design thinking and neuroscience in facilitated design sprints, offering a concrete, testable prototype to bring back to their teams
Find time to work alone and practice silence to go deep
The event will culminate with a chef-prepared farm-to-table meal, local wine-tasting and live performances as part of engagedIN's quarterly Thought Leader dinner series.
CONNECT will be held at CHANGE, engagedIN's neuroscience design training center on 160 acres in the Santa Cruz Mountains, providing a serene, natural backdrop for the workshop. CONNECT is geared toward executives in the health, wellness, and lifestyle industries in chief executive, senior vice president or vice president roles within Innovation, Design, Strategy, Marketing or Product Development departments.
For the full agenda, faculty bios and to register to attend CONNECT visit https://www.eventbrite.com/e/connect-neuroscience-design-clinic-and-work-spa-tickets-36867146628.
About engagedIN
engagedIN is a neuroscience-based design firm focused on behavior change through the combination of science, design and technology. Founded in 2013, the firm has become the secret sauce of innovators within the Fortune 500. engagedIN solves the brain-behavior gapTM by combining the latest research with a compassionate design approach to increase engagement and behavior change at scale. http://www.engagedin.com