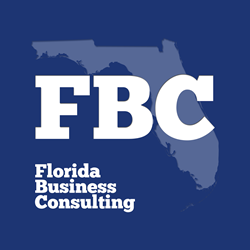 As a result of his role as a coach and mentor, CEO, Eric Martin has deduced the following traits necessary for success.
(PRWEB) November 17, 2017
As a company that has experienced phenomenal growth since its inception in 2011, Florida Business Consulting has nurtured aspiring professionals into successful businessmen and women, and the sales and marketing specialist has shared its ideals on the necessary traits for success.
About the firm - http://floridabusinessconsulting.net/
With many young entrepreneurs looking for guidance on their journey towards success, Miami-based, direct sales and marketing specialist, Florida Business Consulting offers a unique management training program, with its management collective committing to a hands-on approach to actively advise and guide aspiring professionals as they progress their careers. As a result of his role as a coach and mentor, CEO, Eric Martin has deduced the following traits necessary for success.
1. Attitude
Mr Martin proclaims attitude to be one of the biggest factors for success. A positive attitude is essential for achieving both personal and professional success argues Mr Martin. The award-winning entrepreneur believes that people who practice positive behaviours and thoughts are more successful than those who are unable to see a positive outcome. At Florida Business Consulting the firm teaches professionals how to improve their coping strategies when faced with challenging situations, and how to safeguard their attitude.
2. Passion
While natural talent and ability have a prominent role to play in someones ability to achieve success, Mr Martin contends that passion has an imperative role to play. The CEO of Florida Business Consulting argues that passion will push an individual through adverse situations and that entrepreneurs should source business opportunities that match their beliefs and goals.
3. Character
In challenging scenarios, character can play a critical role in keeping someone on the right track to achieve their goals while also maintaining integrity. At Florida Business Consulting, when the recruiting, the company looks for people who demonstrate robust and trustworthy characteristics.
4. Teamwork
The ability to work as part of a team is vital. Being able to work well independently is important, however being able to come together and work with different types of people to achieve a common goal is crucial. "We have a common belief that we always refer to "teamwork makes the dream work". Success is rarely a solo effort and so being able to work efficiently as a part of a team is fundamental," commented Mr Martin.
At Florida Business Consulting the form runs regular educational workshops to help sales and marketing professionals to expand their knowledge and skill-set and to achieve their goals. Mr Martin is passionate about helping to develop the next generation of business owners, and he believes the four characteristics highlighted above are pivotal to business success.
Source: http://www.success.com/article/john-c-maxwell-5-attributes-that-lead-to-success