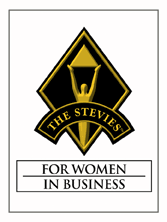 NEW YORK (PRWEB) November 20, 2017
Swiss Post Solutions (SPS), an innovative leader in business process outsourcing and digitization solutions, is proud to announce that Cordelia Alfred, Vice President, Human Resources, and Nicole Mangarella, Solutions Analyst, were awarded Bronze and Silver Stevie Awards respectively at the 2017 Women in Business Award dinner on November 17, 2017. As a company, SPS was recognized earlier this year with a Bronze Medal for "Achievements in Workforce Development and Learning" as part of the 2017 Stevie® Awards for Great Employers.
Since 2002, the Stevie Awards program has recognized the achievements and contributions of organizations and working professionals worldwide, including Woman in Business which honors women executives, entrepreneurs and employees. More than 1,500 entries were submitted this year for consideration in more than 90 categories.
"Every year we say that the current crop of Stevies for Women nominations couldn't be better, and the next year we're proven wrong," said Michael Gallagher, founder and president of the Stevie Awards. "The judges' scores and comments bear witness to the fact that this year we honor a truly remarkable class of women and women-led organizations."
Nicole is recognized for her stellar work that has been critical to SPS' success in expanding its solution to a wide customer base interested in digital transformation. She has become a subject matter expert on complex new technologies and has collaborated with clients to design optimal outcomes for their businesses, allowing SPS and its clients to gain a keen competitive edge in a rapidly changing market.
As a 17-year veteran with SPS, Cordelia is recognized for her tremendous impact in streamlining processes and enhancing the employee experience. Cordelia's Human Resources team has actively hired talented employees, including seasonal, contingent and full-time staff to support the rapid growth of SPS. Cordelia also serves as a leader, instructor and mentor of SPS' Intern Leadership Academy, a program that further develops the skills and strengths of SPS employees.
Russ Cusick, Chief People Officer, North America, said, "Nicole and Cordelia have continually demonstrated their commitment to positively impacting our employees and clients. Their achievements over the past year are nothing short of remarkable. With this honor, they have become role models not only for SPS employees globally but for all professionals, especially women."
Details about the Stevie Awards for Women in Business are available at http://www.StevieAwards.com/Women.
About SPS
We connect the physical and digital worlds
Swiss Post Solutions (SPS) is a leading outsourcing provider for business process solutions and innovative services in document management. A strong international client base relies on SPS' ability to envision, design and build end-to-end solutions and to be its trusted advisor for the key value drivers in BPO: location strategy, process optimization and technology, such as intelligent automation. Part of the Swiss Post Group headquartered in Bern, Switzerland, SPS' 6,800 employees and specialized partners span the full range of the industry with focus on banking, insurance, telecommunications and healthcare, addressing customer needs in more than 20 countries.
Swiss Post Solutions (SPS) North America (NA) offers a comprehensive suite of business process outsourcing solutions and document management services that transform key business applications from paper to digital documents, enabling improved workflow and enhanced efficiencies. In the field of outsourced office services, SPS NA provides mailroom management, managed print services, reprographic services, front office and reception services to clients from an array of industries, including financial services, insurance, higher education, legal, media & entertainment, and manufacturing among others. Headquartered in New York City, SPS NA has offices in Los Angeles, San Francisco, Chicago and Washington DC. For further information please go to http://www.swisspostsolutions.com.
About the Stevie® Awards
Stevie Awards are conferred in seven programs: the Asia-Pacific Stevie Awards, the German Stevie Awards, The American Business Awards, The International Business Awards, the Stevie Awards for Great Employers, the Stevie Awards for Women in Business and the Stevie Awards for Sales & Customer Service. Stevie Awards competitions receive more than 10,000 entries each year from organizations in more than 60 nations. Honoring organizations of all types and sizes and the people behind them, the Stevies recognize outstanding performances in the workplace worldwide. Learn more about the Stevie Awards at http://www.StevieAwards.com.