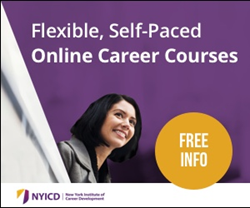 Students in the New York Institute of Career Development's Pharmacy Technician Course will benefit from one-to-one mentorship from Mr. Frisco
NEW YORK (PRWEB) November 20, 2017
The New York Institute of Career Development is excited to introduce Thomas Frisco to their team of mentors. In addition to being an educator and licensed pharmacy technician himself, Frisco sits on many pharmacy technician school advisory boards in the state of New York. In that role he is responsible for ensuring all proper protocol is followed to provide comprehensive, quality education to pharmacy tech students statewide.
"It is the responsibility of a pharmacist to ensure that all patients are receiving the proper medications," says Frisco. "With the help of an educated, certified pharmacy technician, that process of delivering medications to those patients can be seamless. I believe that a nationally certified technician, with the proper education, will become detail-orientated enough to help effectively deliver those medications safely."
Students in the New York Institute of Career Development's Pharmacy Technician Course will benefit from one-to-one mentorship from Mr. Frisco. Mentorship is the key to NYICD's online career courses, ensuring that students get professional guidance from experts in the field.
Every student in the course will be given a comprehensive overview of how to accurately perform the standard techniques and procedures required in the pharmacy setting – including medication transcriptions, drug dispensation, and recordkeeping. In addition, through a partnership with national pharmacies like CVS and Walgreens, every student will get to complete a hands-on externship, bringing the course lessons to life.
"Part of our mission here at NYICD has always been to ensure students graduate with the confidence and skills necessary to get hired and start working in a rewarding new field," says Keith Gallagher, Program Director. "I believe that Tom's experience and participation in the pharmacy community will provide our students with invaluable leadership in doing so."
For more information on the New York Institute of Career Development, visit http://www.nyicd.edu.
About the New York Institute of Career Development
The New York Institute of Career Development is part of the Distance Education Company (DEC) cadre of schools. DEC strives to be the leading non-traditional academic institution, educating people motivated to improve their lives and empowering students to achieve that self-improvement through flexible and affordable educational programs. DEC has been providing best-in-class education for more than 100 years via NYICD's sister schools, the New York Institute of Photography and the New York Institute of Art and Design. The New York Institute of Career Development proudly continues that tradition, making online career education as simple and stress-free as it can be.