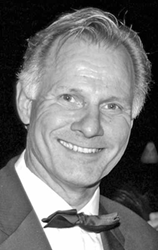 MANALAPAN, Fla. (PRWEB) November 20, 2017
Haute Residence welcomes acclaimed real estate broker Jim Morlock to its invitation-only real estate network. As a Haute Residence partner, Morlock exclusively represents the high-end market of Manalapan, Florida.
Known by his friends and clients as "Waterfront Jim," Morlock's name means business when it comes to the luxury waterfront market in South Florida.
Morlock has more than 25 years of experience, including over 500 successfully closed real estate transactions. He has personally sold over 8 miles of waterfront, two miles in Harbor Beach and Las Olas. In the last decade, he has sold more waterfront mileage than any independent realtor.
Morlock earned degrees at the Michigan State University School of Business in Marketing and Finance and a Masters in Economics at the University of Wisconsin. He obtained his law degree at the University of Maryland School of Law with emphases on Real Estate Law, Urban Planning and Development Law and Labor Law.
Before forging his successful real estate career, Morlock worked for two Baltimore City Mayors from 1970 to 1980, participating in the city's urban renaissance. He then joined the private sector in an executive position providing organizational planning support to Senior Management and the Board of Directors during the merger of the Chessie System and the Family Lines to form the CSX Railroad. He was later recruited to head recruitment and organizational planning for an international telecommunications organization, INTELSAT, in Washington D.C.
Later moving to Annapolis, Maryland, Morlock satisfied his passions for the water and real estate and began a real estate business in luxury waterfront sales. He set sales records for over 10 years in Maryland before moving to Florida to earn his Florida real estate broker's license.
Morlock founded and is Broker/Owner of Fidelity Real Estate, LLC with offices on Las Olas Boulevard in Fort Lauderdale, Florida.
He has assembled a team of experts in financing, real estate law, insurance, property inspection and interior design to help make their clients' transactions smooth, enjoyable and problem free.
Morlock is among the most qualified and successful real estate professionals in the South Florida market and has represented and negotiated important real estate transactions for many notable clients. With his corporate executive and boardroom experience plus advanced degrees in business, economics and law, he offers his sophisticated buyers and sellers the counsel needed to make critical real estate decisions.
Morlock and his team of Realty Advisors pride themselves on their commitment. Their hallmarks are knowledge, integrity, service and success.
About Haute Residence:
Designed as a partnership-driven luxury real estate portal, Haute Residence connects its affluent readers with top real estate professionals, while offering the latest in real estate news, showcasing the world's most extraordinary residences on the market and sharing expert advice from its knowledgeable and experienced real estate partners.
The invitation-only luxury real estate network, which partners with just one agent in every market, unites a distinguished collective of leading real estate agents and brokers and highlights the most extravagant properties in leading markets around the globe for affluent buyers, sellers, and real estate enthusiasts.
HauteResidence.com has grown to be the number one news source for million-dollar listings, high-end residential developments, celebrity real estate, and more.
Access all of this information and more by visiting: http://www.hauteresidence.com