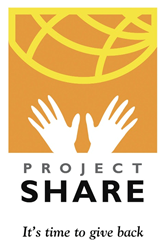 We, the Haemophilia Society of Myanmar, do not know how to express our thanks to your team and Octapharma for the gracious donation for Myanmar hemophilia patients.
GEORGETOWN, Mass. (PRWEB) November 21, 2017
LA Kelley Communications, Inc. announced today that it has completed distributing a donation of life saving, blood-clotting medicine worth over $31 million to nine developing countries.
This unusually large gift of medicine was made possible by Octapharma AG, a Swiss-based pharmaceutical company that is the world's largest independent human protein products manufacturer. The Treatment, called factor replacement therapy, or just "factor," is vital for stopping uncontrolled bleeding in patients with hemophilia. Hemophilia A is a hereditary bleeding disorder resulting from a deficiency of factor VIII, a clotting factor. Octapharma donated NUWIQ®, a 4th generation Recombinant form of factor VIII indicated for the treatment of Hemophilia A. With this therapy, patients can stop a bleed soon after an injection.
The product was donated to Project SHARE (Supplying Hemophilia Aid and Relief), which is operated by LA Kelley Communications. Since 2002, Project SHARE has donated over 113 million IU of factor to 77 developing countries. In some countries, SHARE has been the only donor of factor.
The large donations went to Myanmar, Nepal, the Philippines, Cambodia, Nicaragua, Honduras, Venezuela and the Bahamas. These countries were selected due to their need and also expertise in successfully retrieving medicine from customs. The donations will make possible life- and limb-saving surgery, and even prophylaxis, to prevent bleeds from happening. Prolonged and untreated bleeding can lead to permanent joint damage and even death.
Andrea Trinidad-Echavez is president and founder of Hemophilia Advocates—Philippines, a nonprofit organization that represents patients with bleeding disorders. "We are grateful both to Project SHARE and Octapharma for choosing the Philippines as a recipient of 6 million IUs of factor. This is the first time ever that the Philippines received such a huge amount of donation. Since we received the donation of Nuwiq in May, we have already responded to about a thousand cases, many of them life-threatening bleeds."
Dr. Sein Win is a hematologist in Myanmar. He writes, "We, the Haemophilia Society of Myanmar, do not know how to express our thanks to your team and Octapharma for the gracious donation for Myanmar hemophilia patients. It was a very significant donation for us and we never dreamed such a generous donation."
Project SHARE is supported by grants from several pharmaceutical companies, including Octapharma, but normally receives donations of factor only from US hospitals, specialty pharmacies and patients who no longer need their particular brand medicine. The donation by Octapharma this year is the single largest gift of product that Project SHARE has ever received.
Olaf Walter, board member of Octapharma said, "Our goal at Octapharma is to help patients. Since we have products that can make life better for patients, we must try to make these products accessible to them—in the US, Nepal, Philippines or wherever they may be — and we're able do this because of our strong global footprint or through partnerships with organizations like LA Kelley Communications."
About LA Kelley Communications, Inc.
Founded in 1990, LA Kelley Communications has been a world leader of groundbreaking patient educational materials and programs on hemophilia and related bleeding disorders. With more than a dozen books, numerous publications, and the oldest hemophilia newsletter in America, LA Kelley Communications remains a trusted source of practical parenting and consumer information about bleeding disorders. The company also donates millions of dollars worth of blood-clotting medicine to patients and clinics in developing countries as part of its humanitarian program, Project SHARE.
About Octapharma Group
Headquartered in Lachen, Switzerland, Octapharma AG is the world's largest independent human protein products manufacturer and has been committed to patient care and medical innovation for 33 years. With a broad and expanding pipeline, Octapharma's core business is the development, production, and sale of high quality human protein therapies from both human plasma and human cell-lines, including intravenous immunoglobulin and von Willebrand Factor/Coagulation Factor VIII Complex. Octapharma employs 7200 people and has biopharmaceutical experience in more than 100 countries worldwide, including the United States, where Octapharma USA is located in Hoboken, New Jersey. Octapharma operates two state-of-the-art production sites licensed by the U.S. Food and Drug Administration (FDA), providing a high level of production flexibility. For more information, please visit http://www.octapharma.com.
Hemophilia
Hemophilia is an inherited blood-clotting disorder in which excessive and prolonged bleeding occurs because of the absence or abnormality of one of 13 clotting proteins called clotting factors. Hemophilia A, a deficiency in factor VIII, also called classic hemophilia, accounts for about 80% of all people with hemophilia. Hemophilia B (also known as Christmas disease) accounts for about 15% of all cases. One-third of all new cases are spontaneous, with no known family history. Untreated bleeding can cause extreme pain, joint deformities, and even death. The incidence of hemophilia A is approximately 1 in 5,000 male births. There are an estimated 400,000 people with hemophilia worldwide, of which an estimated 75% receive little or no treatment.
For more information: LA Kelley Communications, info(at)kelleycom(dot)com