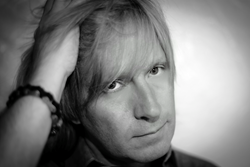 Kristen and I plan to rock the house. We're working hard to take placemaking and sonic branding to the next level.
SAN FRANCISCO and NEW YORK (PRWEB) November 21, 2017
James Keppel (San Francisco) and Kristen Lueck of Man Made Music (New York), have announced that they are teaming up to speak to attendees at the TEDx EAE Business School event in Madrid, Spain on November 29, 2017. The school is a higher education institution specializing in management with an international scope, and has operated for 50 years.
James has written, spoken, and created guest experiences for dozens of signature projects throughout the U.S., including the San Jose Arena (Compaq Center/HP Pavilion/SAP Center), San Francisco's Exploratorium, Apple Park in Cupertino, California, Walt Disney Concert Hall in Los Angeles, the San Francisco Zoo, Guadalupe River Park & Gardens in San Jose, California, and Westfield's San Francisco Centre.
Man Made Music (MMM) is an award winning innovative music and sound company that is dedicated to impacting everyday experiences across entertainment, technology, spaces, products and devices. MMM is known for having scored a variety of iconic themes and branded sounds for brands including AT&T, CBS Morning News, IMAX and more.
"I am delighted to join James Keppel on stage at TEDx EAE Business School." said Kristen, Director of Strategy at Man Made Music. "It's a great opportunity to share our thinking as it relates to branded sound, how unique guest experiences are central to customers and what makes experience design so central to a business's success."
"Together Kristen and I will work as a experience and sound dynamic duo, if you will," James said. "This is an ideal audience to address, and it will be a rewarding to discuss our approach with the next business leaders. I appreciate the opportunity to speak at TEDx EAE Business School about a topic I am always excited to discuss."
About James Keppel 
Guest experience expert James Keppel, who recently spoke at the American Institute of Architects (AIA) Orlando 2017 conference, is a former member of the Board of Directors of the Society for Experiential Graphic Design (SEGD) and was a regular contributor to the SEGD publication Messages. James has spoken at the national SEGD conference numerous times, focusing on the process of developing and implementing complex architectural and experience design programs. His book, "See You Soon", will be published in early 2018. Visit http://www.jkeppel.com, for more about James Keppel.
About Man Made Music
Man Made Music is a company specializing in sonic branding. Fast Company named it one of its "Most Innovative Companies," in music. Man Made Music was founded by Joel Beckerman, an award-winning TV composer and producer. Joel and his company created original scores for more than 50 television programs. It has developed signature sonic branding programs for Disney, AT&T, Southwest Airlines, among others. Visit http://www.manmademusic.com
Media Contact
lori(at)25secondspr(dot)com
510-454-0026