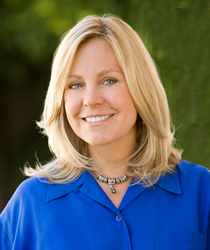 LAKE ARROWHEAD, Calif. (PRWEB) November 21, 2017
Haute Residence welcomes prominent realtor, Vicki Smith to its invitation-only real estate network. As a Haute Residence partner, Smith exclusively represents the high-end real estate market that hugs Lake Arrowhead, California.
Smith is the top producer for high-end homes at Coldwell Banker Sky Ridge Realty and is part of the Coldwell Banker Global Luxury Division, which connects her with other acclaimed agents worldwide. She is a licensed real estate broker and has been selling luxury properties in Southern California for over 30 years.
Smith's high level of professionalism and dynamic personality, combined with her large client base, have contributed to the fact that 95 percent of her real estate business comes from repeat clients and referrals. Smith earned a bachelor's degree from UCLA and a master's degree from Claremont Graduate University. She has enjoyed living and working in beautiful Lake Arrowhead for over 15 years.
About Haute Residence:
Designed as a partnership-driven luxury real estate portal, Haute Residence connects its affluent readers with top real estate professionals, while offering the latest in real estate news, showcasing the world's most extraordinary residences on the market and sharing expert advice from its knowledgeable and experienced real estate partners.
The invitation-only luxury real estate network, which partners with just one agent in every market, unites a distinguished collective of leading real estate agents and brokers and highlights the most extravagant properties in leading markets around the globe for affluent buyers, sellers, and real estate enthusiasts.
HauteResidence.com has grown to be the number one news source for million-dollar listings, high-end residential developments, celebrity real estate, and more.
Access all of this information and more by visiting: http://www.hauteresidence.com