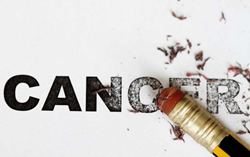 The focus of this webinar is to examine how chemokine-based strategies are able to control immune responses and fight cancer.
BOSTON (PRWEB) January 30, 2018
One Million Solutions in Health announces an opportunity to license science from the NIH which will eradicate cancer and significantly retard metastasis.
One Million Solutions in Health has partnered with the United States' National Institutes of Health Office of Technology Transfer (NIH-OTT) and the National Cancer Institute Technology Transfer Center (NCI-TTC) and is seeking to spread awareness of NIH technologies and advances. The main goal of this partnership is to further the collaborations and licensing agreements with the NIH and industry.
In this One Million Solutions in Health webinar entitled "NIH SPECIAL Science SERIES: Licensing Opportunity in Cancer Eradication, Killing and Metastasis Retardation from the NIH" end users are provided with the opportunity to acquire knowledge about the latest science and technology directly from NIH scientists themselves. Users can also take part in One Million Solutions in Health's exclusive Signature Square process where they are able to assess the innovation, make inquiries and give open feedback to the scientists.
The following topics will be covered in this One Million Solutions in Health webinar:

Use of chemokines to kill tumour cells by delivering toxins
Inactivating immune cells by delivering oligonucleotides
Retarding the growth and metastasis of CCR4-expressing malignancies
Depleting Tregs and thereby shifting the balance towards anti-tumour immunity
Inactivating the function of immune cells by delivering siRNA
The focus of this webinar is to examine how chemokine-based strategies are able to control immune responses and fight cancer. It is important to note that cancer strategies generally don't cure patients, with patient relapse often occurring. To obtain durable immunity against disease, current research recommends the necessity to activate immune responses against cancer. To accomplish this, numerous strategies can be used in the support of cancer immunotherapy.
If you would like to license unique solutions to combat cancer, then this presentation is for you.
ABOUT ONE MILLION SOLUTIONS IN HEALTH
The goal of One Million Solutions in Health is to shape health care by sharing solutions and, importantly, to accelerate the discovery, development and delivery of innovative cures, treatments and preventative measures for patients around the world.
In this next year, we will be reviewing 1000's of new solutions and new scientific discoveries. By engaging scientists, entrepreneurs, investors, innovators, industry experts, health care professionals, and patients across various disciplines, and from around the world, we can utilize the power of the internet to disrupt things in a positive and transformative way to accelerate the movement of new solutions and scientific discoveries from the scientist to the patient.
We are on our way towards accelerating high-potential innovations, catalysing investment and increasing awareness of, and support for, transformative ideas to improve health and save lives. By facilitating efforts to ensure organizations can Connect, Learn + Share, Innovate and Collaborate, our vision is to improve health care delivery, accelerate life sciences research and share patient and consumer-focused ideas and solutions.
As a not-for-profit, we welcome your participation and are thrilled to have you be a part of this transformative journey!
MEDIA CONTACT:
Dawn Van Dam
Executive Director and CEO
dawn.vandam (at) onemillionsolutionsinhealth.org
http://www.onemillionsolutionsinhealth.org