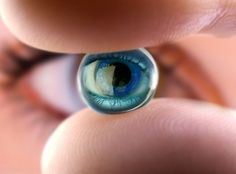 During this webinar, a groundbreaking tool is presented that has the potential to save or restore vision through the transplantation of delicate eye tissues.
BOSTON (PRWEB) January 30, 2018
One Million Solutions in Health announces an opportunity to license science from the NIH which is a one-of-a-kind tool to transplant delicate eye tissues to save or restore vision.
One Million Solutions in Health has partnered with the United States' National Institutes of Health Office of Technology Transfer (NIH-OTT) and the National Cancer Institute Technology Transfer Center (NCI-TTC) and is seeking to spread awareness of NIH technologies and advances.
In this One Million Solutions in Health webinar entitled "NIH Licensing Opportunity: One-of-a-Kind Tool to Transplant Delicate Eye Tissues to Save or Restore Vision" end users are provided with the opportunity to acquire knowledge about the latest science and technology directly from NIH scientists themselves. Users can also take part in One Million Solutions in Health's exclusive Signature Square process where they are able to assess the innovation, make inquiries and give open feedback to the scientists.
The novel technology behind this one-of-a kind tool holds the potential to save and restore the vision of millions of people around the world. Furthermore, it creates an opportunity for the research and development of new methods for the precision transplantation of tissues in the human eye where the encompassing tissue is protected. At present, there exists no other similar tool available to transplant delicate tissues in the eye with the use of soft implants.
Such an implantation system can tolerate the transplantation of extremely soft tissue, including tissues possessing the thickness of a single cell. Conversely, it can also deliver very rigid implants, for example silicon chips, with the highest safety for the implant and surrounding eye tissues.
This tissue transplantation device has been utilized as part of tissue transplantation systems in large animal and human eyes. Such a tool allows for strict, controlled placement and tissue orientation during transplantation surgery. The fast evolution of stem cell research is now able to create appropriate tissues for transplanting; however, extensive mechanical damage is possible due to the lack of simple and inexpensive surgeon-familiar tools.
This tool possesses a unique, custom-designed and adapted stainless steel needle attached to a standard handle and syringe, allowing for control of tissue ejection. During the process of reaching for the retinomy side, accessing the subretinal space (SRS) and depositing the soft tissue implants, the custom design of the needle allows for minimal trauma. Therefore, the design of the tool allows for the distribution of single-cell layer tissues into the desired place without harm and modifications to the shape of the transplanted tissue.
The tool is a working prototype and is currently being utilized in pre-clinical studies. This instrument is ready for licensing to interested parties for scale-up production.
The Technology Evaluation Consortium, which plays a role in evaluating new technologies such as this, includes organization such as Pfizer, AbbVie, Amgen and Allergan, and many others.
ABOUT ONE MILLION SOLUTIONS IN HEALTH
The goal of One Million Solutions in Health is to shape health care by sharing solutions and, importantly, to accelerate the discovery, development and delivery ... of innovative cures, treatments and preventative measures for patients around the world.
In this next year, we will be reviewing 1000's of new solutions and new scientific discoveries. By engaging scientists, entrepreneurs, investors, innovators, industry experts, health care professionals, and patients across various disciplines, and from around the world, we can utilize the power of the internet to disrupt things in a positive and transformative way to accelerate the movement of new solutions and scientific discoveries from the scientist to the patient.
We are on our way towards accelerating high-potential innovations, catalyzing investment and increasing awareness of, and support for, transformative ideas to improve health and save lives. By facilitating efforts to ensure organizations can Connect, Learn + Share, Innovate and Collaborate, our vision is to improve health care delivery, accelerate life sciences research, and share patient and consumer-focused ideas and solutions.
As a not-for-profit, we welcome your participation and are thrilled to have you be a part of this transformative journey!
ABOUT THE TECHNOLOGY EVALUATION CONSORTIUM
The Technology Evaluation Consortium from One Million Solutions in Health is dedicated to improving and accelerating life sciences R&D and health care outcomes. The Technology Evaluation Consortium brings together life sciences and/or health care companies and industry vendors or scientists, and other relevant partners (e.g., government and Universities), to evaluate and validate technologies or services in a collaborative environment.
The model empowers technology providers/scientists and industry end-users to collectively assess a number of solutions in a cost-effective manner, producing a depth and breadth of results that no company can achieve alone. Our mission is to triage and streamline new technology consideration for the industry and to be the place for the industry to conduct their evaluations and validations.
MEDIA CONTACT:
Dawn Van Dam
Executive Director and CEO
dawn.vandam (at) onemillionsolutionsinhealth.org
http://www.onemillionsolutionsinhealth.org