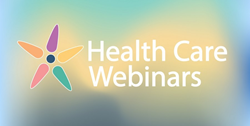 This webinar discusses key issues that arise when trying to connect clinicians with patients, and what can be done to resolve these issues.
BOSTON (PRWEB) January 30, 2018
One Million Solutions in Health announces a new way to connect a company's supportive clinicians with consumers who are looking for their particular solutions. This is a way for health care service or product companies to grow their health care business and provide superior customer service.
In this One Million Solutions in Health webinar entitled "Connect your Clinicians with Consumers and Grow your Business" end users are provided with the opportunity to acquire knowledge about how clinicians can connect with patients directly from Body1: a medical software company providing cloud-based web platforms for medical marketing, including advanced clinician and physician finders.
More and more health consumers are looking for professional clinicians who are qualified in unique procedures, provide special services or are associated with a specific organization.
Similarly, clinicians in their turn are seeking to connect with consumers who are looking for the services they provide at their clinic or hospital.
This One Million Solution in Health webinar will discuss various key issues that arise when connecting health consumers with clinicians, including:

What is the value to your organization when you serve as the bridge to connect trained clinicians with qualified health consumers?
What are some of the existing tools and their limitations?
What are some of the emerging approaches that leverage online and mobile technology advances to better connect health consumers with trained clinicians?
ABOUT BODY1
Body1 is a leader in outsourced, interactive medical education & marketing, with two divisions: Body1 Interactive and the Body1 Network. Body1 Interactive serves life science firms. It provides single source, fully integrated, Web 2.0 corporate & disease awareness sites, online life science sales training, and compelling content. The Body1 Network empowers health consumers through heavily-trafficked and advertiser-sponsored, targeted health sites. These sites include anatomy, condition, and category-oriented portals.
If you are a clinician seeking to connect with patients who will benefit from your services, then this webinar is for you.
ABOUT ONE MILLION SOLUTIONS IN HEALTH
The goal of One Million Solutions in Health is to shape health care by sharing solutions and, importantly, to accelerate the discovery, development and delivery of innovative cures, treatments and preventative measures for patients around the world.
In this next year, we will be reviewing 1000's of new solutions and new scientific discoveries. By engaging scientists, entrepreneurs, investors, innovators, industry experts, health care professionals, and patients across various disciplines, and from around the world, we can utilize the power of the internet to disrupt things in a positive and transformative way to accelerate the movement of new solutions and scientific discoveries from the scientist to the patient.
We are on our way towards accelerating high-potential innovations, catalyzing investment and increasing awareness of, and support for, transformative ideas to improve health and save lives. By facilitating efforts to ensure organizations can Connect, Learn + Share, Innovate and Collaborate, our vision is to improve health care delivery, accelerate life sciences research, and share patient and consumer-focused ideas and solutions.
As a not-for-profit, we welcome your participation and are thrilled to have you be a part of this transformative journey!
MEDIA CONTACT:
Dawn Van Dam
Executive Director and CEO
dawn.vandam (at) onemillionsolutionsinhealth.org
http://www.onemillionsolutionsinhealth.org