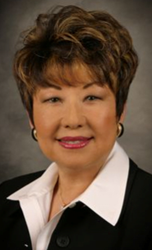 Chinese investors continue to recognize the value of Northern California real estate, and ... purchase estate properties
SARATOGA, Calif. (PRWEB) November 21, 2017
Alain Pinel Realtors (APR) will dispatch a delegation of 15 APR agents to Shanghai on Dec. 5, 2017 for a week of meetings with potential buyers and investors interested in San Francisco Bay Area real estate, as well as meetings with strategic partner companies in China. The trip is part of APR's participation in the Dec. 8-10 Luxury Property Show (LPS) in Shanghai.
"China's financial elite continue to have a deep interest in foreign real estate investment, in particular in popular U.S. markets like Northern California," explained Michi Olson, vice president of Global Business Development & Relocation for APR. "Through our attendance at LPS as well as meetings with our network of company partners throughout China, we are able to introduce APR listings to thousands of high net-worth Chinese buyers who are considering investments in residential real estate in Northern California."
Olson, who leads APR's international relocation services, will also be a speaker at an LPS seminar on Dec. 9 regarding Bay Area real estate.
The brokerage frequently sends groups of Realtors and leadership team members to China to gather information on Chinese consumer habits, regional and national economic trends and the interests of the country's international home buyers.
"Chinese investors continue to recognize the value of Northern California real estate, and continue to make the purchase of estate properties a key aspect of their overseas investment strategies," noted APR President Mike Hulme. "Our strategic partners as well as our substantial market presence in China afford our clients a unique opportunity to reach an enthusiastic, international audience. We also gather invaluable insights and information on the current thinking, attitudes and preferences of international Chinese home buyers."
About Alain Pinel Realtors®
Alain Pinel Realtors (APR) is the largest privately owned residential real estate company in Northern California and is consistently ranked among the top 10 largest residential real estate firms in the United States based on closed-sales volume. The firm has 1,400 agents in more than 30 offices throughout Northern California. APR was founded in 1990 by Chairman and CEO Paul L. Hulme, and is based in Saratoga, Calif. Visit us at apr.com, china.apr.com, facebook.com/AlainPinelRealtors, and @AlainPinel.