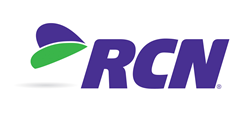 Dream Come True's commitment to the Lehigh Valley community aligns with RCN's efforts to give back, be a good neighbor and help those in need. Partnering with this incredible organization for the last 32 years is invaluable to us and to the children. - Sanford Ames, Jr., GM, RCN Lehigh Valley
LEHIGH VALLEY, Pa. (PRWEB) November 27, 2017
RCN Lehigh Valley, a four-time PCMag award-winning provider of high-speed internet, digital TV and phone services, is teaming up with Dream Come True, a non-profit dedicated to fulfilling the dreams of children who are seriously, chronically or terminally ill and reside in the Greater Lehigh Valley, PA area, for its 32nd Annual Dream Come True Telethon and online auction. Last year, the auction raised more than $88,000 for children in need.
RCN will produce and air the program live on RCN TV (channel 4, HD 1004) on December 4 from 6:00 p.m. to 9:00 p.m. The telethon will be broadcast live from the RCN TV studio in Bath, PA and hosted by RCN TV Sports Director Gary Laubach. Laubach will be joined by Scott Barr and Vanessa Kieffer for a night of heart-warming entertainment including interviews with former dream recipients and involved community members.
The online auction features unique items donated by RCN's partners and local supporters including Philadelphia Flyers and 76ers tickets, Blue Mountain Resort and Lehigh Valley Zoo passes, tech gifts, Ray-Ban sunglasses, autographed sports memorabilia and more. The auction opened on November 20 and will close at 8:00 p.m. on December 4. To review items and make bids, visit the live auction site today.
"Dream Come True's commitment to the Lehigh Valley community aligns with RCN's efforts to give back, be a good neighbor and help those in need. Partnering with this incredible organization for the last 32 years is invaluable to us and to the children," said Sanford Ames, Jr., general manager of RCN Lehigh Valley.
Rayann Vasko, executive director for Dream Come True, said: "Dream Come True is a local non-profit, mostly run by volunteers. The Telethon is our biggest event of the year and without hard-working and passionate people supporting us, it wouldn't be possible. All of the money raised will go directly to our program services including dream fulfillment, scholarships and funerals. We're always inspired by the support of the Lehigh Valley community and look forward to making more dreams come true for children in need with the help of RCN."
RCN provides high-speed internet, TV and phone services to residents of the Lehigh Valley including Bethlehem, Easton, Allentown and surrounding communities. To learn more about RCN and its services, please visit: http://www.rcn.com.
About RCN
RCN Telecom Services, LLC (http://www.rcn.com and http://www.rcn.com/business) provides industry-leading high-speed Internet, all-digital TV and phone services for residential, small/medium and Enterprise business customers. PCMag's Readers' Choice Award named RCN one of the winners for best ISPs in 2013, 2015, 2016 and 2017 – RCN was rated highest in overall satisfaction. RCN is YouTube HD Verified, earning the company the highest-ranking that Google offers. RCN is also a Netflix Open Connect partner, placing in the Top rankings on the Netflix USA ISP Speed Index in the markets RCN serves. RCN's affordably priced advanced digital services are delivered through its proprietary, state-of-the-art fiber-rich network and supported by 100% U.S.-based customer service. RCN's primary service areas include Boston, Chicago, Lehigh Valley (PA), New York City, Philadelphia (Delaware County) and Washington, DC.
About Dream Come True
Dream Come True (http://www.dreamcometrue.org/) is a local nonprofit organization that fulfills dreams for children who are living in the Greater Lehigh Valley area, between the ages of 4 and 17 and are diagnosed with a serious, chronic or life-threatening illness.
RCN media contact:
Jackie Fraser
Matter
rcn(at)matternow(dot)com
978.358.5840
Dream Come True media contact:
Rayann Vasko
Dream Come True
rvasko(at)aol(dot)com
610.509.4019
PCMag award-winning