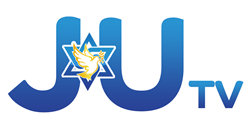 "I love the variety of programming, learn a lot and have fun watching broadcasts on JUtv.Jewish Universalist TV! - A fan
(PRWEB) November 28, 2017
JUtv celebrates its one year anniversary on December 1st. Responding to the growing need of unaffiliated and interfaith families, the UJUC launched its own network on Facebook Live on December 1, 2016. JUtv is derived from Jewish Universalism (JU) which promotes universal access to G-d. The network, like the JU movement, provides a liberal and accepting Jewish message that is welcoming to all.
The live programs and hundreds of the year's past broadcasts can be accessed on Sim Shalom's Facebook page. The new network features a different theme each weekday and includes Music Mondays, How to Tuesdays, Wisdom Wednesdays and Ask the Rabbi Thursdays. Each UJUC Rabbi participates and brings his or her own unique perspective to the network. They hail from across North America and represent communities in Massachusetts, California, Maryland, New York, Florida, and Tennessee.
The Union of Jewish Universalist Communities was founded by Sim Shalom's Rabbi Steve Blane along with three Rabbis ordained by the Jewish Spiritual Leader's Institute, Rabbi Nancy Tunick (Alabama) , Rabbi Eran Ben-Adon (California) and Rabbi Ivan Browner (Japan).
The UJUC boasts 20 Rabbis and continues to grow with communities across the United States and Japan who each subscribe to the following seven key doctrines:
JU is founded on the core statement "Hear oh Israel (and Humankind), the Lord is G-d, the Lord is One."
JU believes the Torah is divinely inspired and is Holy.
JU believes all paths to the divine are equally Holy and that one's religion is not the sole and exclusive source of truth.
JU believes Judaism is a constantly evolving spiritual practice.
JU asserts that all people who follow the dictate to love your neighbor as yourself are uniquely chosen.
JU embraces interfaith families and unconditionally welcomes all people to participate in our Jewish worship and rituals.
JU honors our Jewish rituals, traditions, teachings and texts and seeks to repair the world
About Sim Shalom and JSLI
Sim Shalom is an interactive online Jewish Universalist synagogue which is liberal in thought and traditional in liturgy. Created in 2009 by Rabbi Steven Blane on Manhattan's Upper West Side, Sim Shalom offers a means of connecting the unconnected. Rabbi Blane leads accessible and short Shabbat services every Friday night using a virtual interface and additionally Sim Shalom provides online education programs, Jazz concerts, conversion and life-cycle ceremonies along with weeknight services at 7:00PM EST led by Rabbis and students of this online community.
Rabbi Blane is also the founder and director of the Jewish Spiritual Leader's Institute,
http://www.jsli.net, the online professional rabbinical program.
Sim Shalom, a non profit 501 © (3) tax-exempt organization, nurtures a Jewish connection through its mission of innovative services, creative education and dynamic outreach to the global community. For more information visit http://www.simshalom.com or call 201-338-0165.