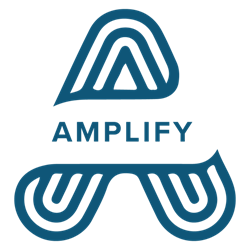 "We're looking forward to Margaret's leadership to help Amplify's clients achieve their business and financial results." - Andy Badstubner, CEO Amplify Techology Group
Atlanta, Georgia (PRWEB) November 27, 2017
Amplify Technology Group, the leading provider of talent, processes, and platform technology consulting in the Southeast is pleased to announce Margaret Darby has joined the team as chief operations officer. Darby's more than 25 years of experience in information services and information technology will bring immediate value to Amplify clients.
Darby's impressive career includes 24 years at Accenture and managing projects with premier brands including BellSouth/AT&T, Telstra, StarHub, Level 3 Communications, US Cellular, Metrolinx, and Marriott. Having led teams from 15 to 1500 IT professionals in both North America and Asia Pacific, Darby's hands-on approach and focus on operational excellence drives measurable results.
"Margaret is versatile, pragmatic and adaptive. She is able to rapidly assess unfamiliar situations, analyze options and develop action plans," said Andy Badstubner, CEO of Amplify. "She has repeatedly demonstrated her ability to solve complex problems and navigate intricate organizational structures. We're looking forward to Margaret's leadership to help Amplify's clients achieve their business and financial results."
"Andy and the Amplify team are providing the technology talent, processes, and platforms that will allow midsize businesses to scale," said Darby. "The opportunity to use my tenure as an enterprise consultant and to make a real impact on midsize companies was too good to pass up. I'm looking forward to hitting the ground running and making immediate impact for our clients."
Amplify is headquartered in Atlanta, Georgia and services domestic clients as well as clients in Mexico, Australia, and Africa.
About Amplify Technology Group
Amplify Technology Group specializes in solving the most challenging technology issues facing high-growth companies from the Fortune 500 to small startups. Our proprietary assessment and advisory approach gives companies a holistic view of their technology capabilities and gaps, helps develop actionable roadmaps and execute at-speed to achieve business objectives. Our team of technology and execution experts helps domestic and international clients solve problems in IT strategy, enterprise architecture, application development, program/project management, and infrastructure strategy. Please see https://amplify.io for more information.