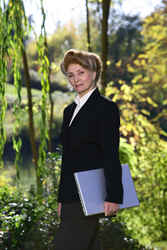 GRANTS PASS, Ore. (PRWEB) November 30, 2017
Date aired: October 16th, 2017
Guest: Dr. Stephen Guggenheim
People take many things for granted in life, and their own skin is probably often overlooked. This is odd, according to Dr. Stephen Guggenheim of Texas. "The skin," says Guggenheim, "is the most protective organ. The skin protects the body from the environment."
Sharon Kleyne, host of the nationally syndicated The Sharon Kleyne Hour Power of Water, Global Climate Change and Your Health on VoiceAmerica sponsored by Nature's Tears® EyeMist®, welcomed Dr. Guggenheim as her on-air guest to discuss skin health and the latest developments in skin care and anti-aging.
Kleyne, the founder of Bio-Logic Aqua® Research Water Life Science® and Guggenheim, who specializes in facial plastic and reconstructive surgery share a strong commitment to hydration. "Hydrating the skin is worthwhile," says Guggenheim. "Human bodies thrive on 50 percent to 60 percent humidity," he says. "The skin will detoxify better if it is hydrated properly," adds Kleyne. "There are 60 trillion cells in a human body," says Kleyne, "and in each cell is a molecule of water."
Guggenheim explained how the skin is supposed to rejuvenate itself by shedding its top or outer layer. Yet, living so much in controlled environments dries out the skin and makes it thicker and less elastic. It can be harder for skin to rejuvenate from its deepest layer to the surface.
Kleyne teaches that the moment the body emerges from the mother's watery womb, it begins a process of evaporation that continues until death. Kleyne points out that one step in maintaining healthy skin and looking younger is to drink 8-to-10 glasses of water a day. She also encourages people to take baths on occasion rather than strictly showers.
Guggenheim encourages the use of sun screen of at least grade 30 or higher to protect skin. Chemicals in the air, direct sun and reflected sun from the ground can also damage skin. Retinol cream, a Vitamin A derivative, colic acid, antioxidants and titanium dioxide contribute to protecting and rejuvenating the skin.
For a less invasive way to slow the aging process and restore skin elasticity, Guggenheim offers patients thermage treatments. http://www.thermage.com This process is a heating treatment to stimulate the deeper layers of the skin. A small probe on the skin carries an electrical transfer of energy that 'tricks' the skin into thinking it is healing itself, and in time it does.
Whatever one does, the goal is to promote new skin cells. The skin naturally takes 10-to-14 days to replace itself. Now we have other methods for aiding that process. Kleyne and Guggenheim agree that it is most important for people to become more educated about the skin, one of nature's most amazing organs.
*
Did you found this article useful and helpful regarding skin issues. If you would like to contact us with questions or your own insights and stories about skin care and healthy skin, you can do so at Sharon(at)biologicaquaresearch(dot)com 800-367-6478 ~ Fax 541-474-2123 http://www.naturestears.com or on Twitter at @sharonkleynehr We would love to hear from you. You can also listen to this radio program with guest Dr. Stephen Guggenheim at https://www.voiceamerica.com/episode/70418/facial-skin-treatments