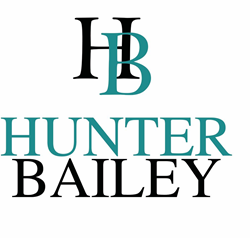 70 percent of 18-34 are taking less than two weeks holiday each year when compared to 49 percent of small business owners aged 55 and over.
SYDNEY (PRWEB) November 28, 2017
In a study conducted by NRMA Insurance titled Business Owner Sentiment Study (BOSS), 1,500 small business owners were surveyed and found that individuals between the ages of 18-34 were working much longer hours ( 27 percent of those 18-34 are working more than 50 hours a week).
They are also taking less leave than any other age demographic. The results have quashed the stereotype that younger generations aren't prepared to put in the hard graft and work hard.
About the firm: http://www.hunterbailey.com.au/about-us-2/
Interestingly enough the study also found that Millennial and Generation Y business owners and entrepreneurs showed the most ambition and drive, out of any age demographic. Furthermore, it was also discovered that 29 percent of those 18-34-year-olds surveyed said that they are more likely to say they started a business to follow their passion whereas only 23 percent of those aged 35 and above said the same.
Further findings from the researched back up the claims that those under 40 are killing in the business world. 70 percent of 18-34 are taking less than two weeks holiday each year when compared to 49 percent of small business owners aged 55 and over. 43 percent said they want to be a dominant player within their industry, become a household name, or earn their fortune, this is compared to just 21 percent of older small business owners who share the same ambitions
However, In addition to the above, the survey also noted that Generation Y small business owners are stressed out with tasks such as managing their cash flow, working those long hours, financial responsibilities and innovation to stay ahead of the competition. This demographic also expressed a greater need for looking for help with finances, marketing and legal obligations.
As a firm with a predominantly young workforce, Hunter Bailey has experienced these traits first hand. They believe that there are a number of reasons why millennials are so hard working and are finding great success in the business world. Hunter Bailey stated that the prevalence of social media within modern society means many professionals feel the pressure to succeed and have an innate drive to be the best. This, in turn, encourages individuals to constantly compete with one another over these platforms even though it isn't necessarily healthy to do so.
Hunter Bailey believes that millennials know that working the longer hours, taking fewer holidays than their counterparts, their sense of purpose and achievement that follow of being in charge of their professional success outweigh the hard yards they experience.
Hunter Bailey wants their young professional to strive for success and build networks of trusted experts within and outside the business who they can lean on when they need practical and professional advice.
For more information on Hunter-Bailey visit their website here: http://www.hunterbailey.com.au/