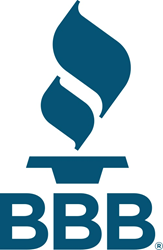 Having the BBB seal tells the world that we operate with integrity and follow through on our commitments.
Los Angeles, CA (PRWEB) November 27, 2017
Titanium Blockchain, a leading provider of infrastructure-based enterprise management, has earned accreditation from the Better Business Bureau of Los Angeles, signaling a commitment to ethical behavior and marketplace trust.
"We put open and honest relationships first and seek to mutually encourage innovation and growth with our customers," says Michael Stollaire, Founder and CEO of Titanium Blockchain. "Having the BBB seal tells the world that we operate with integrity and follow through on our commitments."
Accredited Businesses like Titanium Blockchain meet the standards embodied in the BBB Code of Business Practices: build trust, advertise honestly, tell the truth, be transparent, honor promises, be responsive, safeguard privacy and embody integrity.
"Michael and his associates have advanced an IT infrastructure solution based on principles of security and reliability so they are eminently qualified to display the BBB seal," says Steve McFarland, President and CEO of the Better Business Bureau of Los Angeles & Silicon Valley. "We count numerous tech companies among our members and are pleased to welcome Titanium Blockchain to the fold."
Titanium Blockchain is fueling everything from startup growth to large enterprise efficiency, helping organizations virtualize their entire IT enterprise and create a private cloud environment with native monitoring of mission-critical devices, applications and services.
"Almost everything can be virtualized these days and that includes creating an entire company, with IT infrastructure, from the privacy of one's home," says Stollaire. "After decades of basically doing things the same way, this will be the new normal for business and it will be more efficient, more secure and less expensive."
Stollaire continues: "Technologies change, but trust endures. We understand that the way to earn and keep the public's trust is to consistently deliver on our promises."
About TBIS
Titanium Blockchain Infrastructure Services (TBIS) is a pioneer in shockproof Internet infrastructure built on blockchain technology. Unlike typical infrastructure services, where a company's technology may exist on up to several hundred devices, the TBIS infrastructure resides on the decentralized Ethereum blockchain, which means zero outage time and impenetrable security at a fraction of the cost of traditional infrastructure systems. TBIS was founded by Michael Stollaire and is based in Los Angeles. Learn more at tbis.io.
About BBB
BBB of Los Angeles & Silicon Valley serves the counties of Los Angeles, Monterey, San Benito, Santa Clara and Santa Cruz. For more than 100 years, Better Business Bureau has been helping people find businesses, brands and charities they can trust. Search business reviews and ratings on more than 5.3 million businesses and Charity Reports on 11,000 charities at bbb.org.