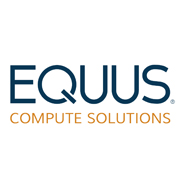 EDINA, Minn. (PRWEB) November 28, 2017
Equus Compute Solutions, one of America's largest manufacturers of custom computer hardware systems, announces it was named to CIOReview's 20 Most Promising CDN Solution Providers - 2017. The list targets companies responsible for unique disruptions in the Content Delivery Network landscape. Equus was recognized for its role in enabling flexible software-defined infrastructures on custom cost-optimized white box hardware.
Equus has worked closely with CDN architecture and engineering departments to launch its new SDX Platforms™ server and storage solutions, which deliver maximum performance for the customer's workload. By designing and building customer-specific platforms, Equus enables CDN service providers to meet their price and performance needs. Leveraging its direct partner relationships, Equus collaborates with customers to maintain inventory levels that minimize surprises.
"We are honored to be among those recognized as being in the vanguard of new infrastructure for fast access internet Content Deliver Networks," said Equus president Costa Hasapopoulos. "We look forward to serving video streaming customers with custom cost-optimized solutions that enable successful business outcomes."
About Us
Equus Compute Solutions customizes white box servers and storage solutions that enable flexible software-defined infrastructures. Delivering low-cost solutions for the enterprise, software appliance vendors, and cloud providers, Equus is one of the leading white-box systems and solutions integrators. Over the last 28 years, we have delivered more than 3.5 million custom-configured servers, software appliances, desktops, and notebooks throughout the world. Our advanced systems support software-defined storage, networking, and virtualization that enable a generation of hyper-converged scale-out applications and solutions. From components to complete servers purchased online through ServersDirect.com, to fully customized fixed-configurations, white box is our DNA. Custom cost-optimized compute solutions is what we do, and driving successful customer business outcomes is what we deliver. Find out how to enable your software-defined world with us at http://www.equuscs.com.