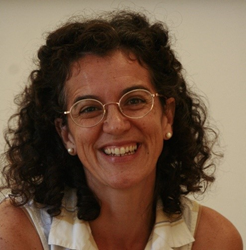 Most new mothers can make enoough milk for their babies if they have the proper support
AMARILLO, Texas (PRWEB) November 30, 2017
The most frequent cause of early weaning worldwide is mother´s perception of low milk supply. What often starts out as mother's perception (but is not truly a low milk supply) often does become a low milk supply because of unnecesary supplementation and other inadequate professional interventions--or lack of correct interventions. Since, biologically, most healthy mothers can produce enough milk for their babies, strategies should be focused on protecting this capacity rather than treating low milk supply once it occurs, as Dr. Carmela Baeza describes in her webinar on December 5th from Praeclarus Press.
In this webinar, participants will learn a variety of strategies for protecting mothers' milk supplies, starting in the prenatal period. These strategies include learning which prenatal parent education may be effective in preventing low milk supply. Participants will learn why antenatal expression of colostrum can prevent low milk supply, and the importance of breastfeeding support groups ("the tribe") in preventing low milk supply.
Strategies in the immediate postpartum period include skin-to-skin contact and early colostrum expression. At 2 to 24 hours postpartum, participants will learn what tools parents must have upon discharge to prevent low milk supply. They will also learn to judge the difference between effective and ineffective suckling, and basic strategies for building low milk supply if it happens.
Carmela Baeza, MD, IBCLC, RLC, is a physician and lactation consultant, specialized in family medicine and in sexual therapy in Madrid, Spain. She works in a private Family Wellness Clinic, Raices, in charge of the lactation program, and also teaches Natural Family Planning (Symptothermal Method and LAM). She is part of a workgroup on ankyloglossia, and is currently immersed in a clinical study to determine the effectiveness of frenotomy vs conservative treatment on posterior tongue-tie. She also part of a workgroup for the study of chronic breast pain and mastitis. She is the author of Amar con los Brazos Abiertos (To Love with Open Arms), a parenting book. It has two parts, the first to make the science behind breastfeeding easy for parents to grasp, and the second to address everyday parenting emotional issues that parents can turn from barriers into assets for their family growth.
Praeclarus Press is a small press specializing in women's health. The mission of Praeclarus Press is produce books, webinars, podcasts, and other materials that change women's lives. Founded by health psychologist, Dr. Kathleen Kendall-Tackett, Praeclarus Press is based in Amarillo, Texas.
For more information on this webinar or other materials available on women's health, visit http://www.PraeclarusPress.com.