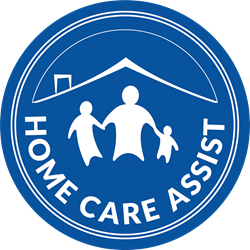 Our entry into South Florida is a significant milestone as we work to provide unique advantages for both home health aides and those seeking care.
Raleigh, N.C. (PRWEB) November 29, 2017
Home Care Assist, the nation's first online compatibility matching network for in-home care, is expanding its offerings to South Florida as a result of the company's success in North Carolina and Georgia. Residents of South Florida previously restricted to traditional in-home care search methods, like expensive placement agencies or 'do it yourself' word-of-mouth searches, now have a new option for affordable, trustworthy in-home care.
"Our entry into South Florida is a significant milestone as we work to provide unique advantages for both home health aides and those seeking care," said Brian VanHook, co-founder and CEO of Home Care Assist. "We are proud of our steady growth because it indicates that Home Care Assist is serving the community in a valuable way, and we look forward to facilitating compatible private-duty care relationships in the Florida market."
Home Care Assist was developed to connect people seeking in-home care with private-duty caregivers based on personal interests in addition to conventional criteria such as location, experience and skill sets. The integration of compatibility in the matching process is an industry first and is revolutionizing the way people connect within the home care industry.
For careseekers, Home Care Assist is a personalized option that generates a curated list of screened, compatible caregivers, allowing careseekers to retain control of in-home care while being connected to safe, qualified caregivers with common interests. The personalized connection fosters meaningful relationships between caregivers and careseekers and can be used as a valuable supplement to existing care in instances where family caregivers need respite.
For private-duty caregivers, the Home Care Assist online platform works for them to fill schedules with rewarding relationships and meaningful work. Instead of constant job hunts and mismatched clients, Home Care Assist gives private-duty caregivers freedom to enjoy their career with well-matched clients that seek them. The direct connection between those giving and receiving care encourages caregivers to earn approximately 25 to 40 percent more while also reducing careseeker cost when compared to traditional agency fees. All schedule and payment negotiations take place directly between caregivers and careseekers.
Home Care Assist is actively engaging both caregivers and home health aides in North Carolina, Georgia and Florida. To establish connections through Home Care Assist, visit HomeCareAssist.com and click on "I'm a caregiver" or "I need care." Caregivers are prompted to create a free profile and complete registration, which requires a $9 background screening. Careseekers can trial the service with a free 15-day pass. Other options for careseekers include a 15-day pass for $39, or a 30-day subscription for $59. Careseekers are also required to complete a profile to determine a likely match. In addition to standard questions to capture careseeker needs and caregiver skills, both parties can anticipate questions like, "Do you like to read?", "Are you interested in history?" and "Do you enjoy playing board games?" All caregivers must pass a background screening to be connected to careseekers.
Editor's Note: Home Care Assist CEO Brian VanHook is available for interviews. Please contact Stephanie Llorente at sllorente(at)prepcomm(dot)com or 919-271-6491 for information.
About Home Care Assist
Home Care Assist is improving the way people connect within the home care industry. As a trusted, affordable compatibility matching program for in-home care, HCA's user-friendly online platform connects careseekers and private-duty caregivers to offer a personalized alternative to traditional home care agencies. Home Care Assist's network of qualified caregivers provide care for a variety of in-home needs such as elder care, rehab assistance and new parent support. It is the first online service for in-home care to connect caregivers and careseekers based on personality and skill sets for mutual compatibility. Home Care Assist is headquartered in Raleigh, N.C., and operates throughout state as well as Georgia and Florida.
Friend and follow Home Care Assist on Facebook, Twitter, LinkedIn and Instagram. Visit HomeCareAssist.com for additional information.