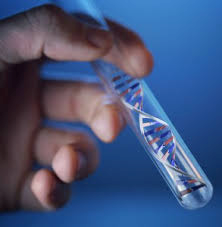 In this webinar, a groundbreaking biomarker is presented as a companion diagnostic with the potential to assist in clinical decision-making for cancer treatments.
BOSTON (PRWEB) January 30, 2018
One Million Solutions in Health announces an opportunity to license groundbreaking science from the NIH, i.e., a biomarker which can be used as a companion diagnostic to aid in clinical decision-making for cancer treatments.
One Million Solutions in Health has partnered with the United States' National Institutes of Health Office of Technology Transfer (NIH-OTT) and the National Cancer Institute Technology Transfer Center (NCI-TTC) and is seeking to spread awareness of NIH technologies and advances.
In this One Million Solutions in Health webinar entitled "NIH Special SCIENCE SERIES: Ground-breaking Biomarker to be Used as Companion Diagnostic to Aid in Clinical Decision-Making for Cancer Treatments" end users are provided with the opportunity to acquire knowledge about the latest science and technology directly from NIH scientists themselves. Users can also take part in One Million Solutions in Health's exclusive Signature Square process where they are able to assess the innovation, make inquiries and give open feedback to the scientists.
The pioneering discovery of this biomarker to act as a companion diagnostic is revolutionary as it can measure the development and tenacity of the patient's cancer. Moreover, it is also able to foresee the frequency and development in various cancers, including liver, colorectal, adrenal and lung cancer.
The Signature Square program includes organization such as Pfizer, AbbVie, Amgen and Allergan, and many others. New industry participants, along with other scientists, clinicians, investors & additional organizations are invited to assess this technology and review this webinar.
Oncology has the potential to be revolutionized through the application of this biomarker, as clinicians will be given the opportunity to enhance the process of decision-making by determining which patients will be able to experience greater benefits from a specific cancer drug. Moreover, this pioneering biomarker has importance in oncology as it can reveal cancerous cells residing in the body, but not detected by 'traditional' testing methods. Levels of this biomarker can be detected through a simple blood test, thereby guaranteeing a rapid and convenient process.
Ultimately, this groundbreaking biomarker can be used to test how well the cancer patient's body is reacting to the cancer therapy or treatment. As a result, health care providers will be better equipped to determine the best treatment for a patient.
If you want to license unique solutions, then learn more about the potential of this biomarker in companion diagnostics via this webinar, and how this biomarker could assist in revolutionizing oncology.
ABOUT ONE MILLION SOLUTIONS IN HEALTH
The goal of One Million Solutions in Health™ is to shape health care by sharing solutions and, importantly, to accelerate the discovery, development and delivery ... of innovative cures, treatments and preventative measures for patients around the world.
In this next year, we will be reviewing 1000's of new solutions and new scientific discoveries. By engaging scientists, entrepreneurs, investors, innovators, industry experts, health care professionals, and patients across various disciplines, and from around the world, we can utilize the power of the internet to disrupt things in a positive and transformative way to accelerate the movement of new solutions and scientific discoveries from the scientist to the patient.
We are on our way towards accelerating high-potential innovations, catalyzing investment and increasing awareness of, and support for, transformative ideas to improve health and save lives. By facilitating efforts to ensure organizations can Connect, Learn + Share, Innovate and Collaborate, our vision is to improve health care delivery, accelerate life sciences research, and share patient and consumer-focused ideas and solutions.
As a not-for-profit, we welcome your participation and are thrilled to have you be a part of this transformative journey!
MEDIA CONTACT:
Dawn Van Dam
Executive Director and CEO
dawn.vandam (at) onemillionsolutionsinhealth.org
http://www.onemillionsolutionsinhealth.org