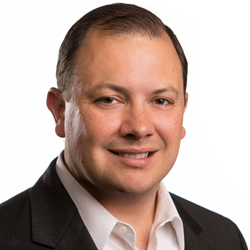 HOUSTON (PRWEB) November 28, 2017
On December 6, 2017, Oildex Vice President of Product - Payables and Supply Chain Jeff White will discuss how the Always-On Supply Chain is becoming a reality in the oil and gas industry at the 3rd annual Oil and Gas Supply Chain and Procurement Summit in Houston, Texas. Jeff's presentation will take place in the Shell Auditorium meeting room at 9:15 AM (CST).
The so-called 'Always-On' Supply Chain, an increasingly hot topic in many industries, promises to take participants to next-level efficiency and effectiveness by marrying the Internet of Things (IoT), online marketplaces and back-office systems. Jeff will describe how Always-On is already starting to become a reality in Oil & Gas, delivering dramatic productivity improvements and cost savings to both operators and service providers by eliminating paper, manual processing, data entry, redundant processes, errors, and fraud. Both operators and service providers gain significant operational and financial benefits by going Always On.
The 3rd annual Oil and Gas Supply Chain and Procurement Summit goes from December 5-6 and explores how companies can respond to the new reality of a slower period of recovery in addition to sharing cross-silo best practices strategies for streamlining processes, increasing efficiency and sustainability, and achieving business value. The summit is a forum that enables attendees to find new and innovative transferable ideas that help their supply chain thrive.
About Oildex
Oildex, a service of Transzap, Inc. ("Oildex"), is transforming the way oil & gas companies manage their financial operations. Over 250 operators, 67,000 suppliers, dozens of financial institution and millions of mineral rights owners in North America use the Oildex network to seamlessly and securely collaborate across their financial supply chains, automate critical business processes, eliminate the high cost and errors of paper, and obtain access to key data to make more informed business decisions. Oildex is privately held, backed by Accel-KKR, headquartered in Denver, Colorado, and has offices in Houston, Calgary, and Austin. Learn more about Oildex at http://www.oildex.com.