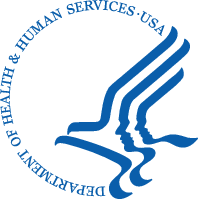 This important award will provide HHS operating divisions and offices with a streamlined path forward towards transition to HHS-approved modernized cloud infrastructure.
COLUMBIA, Md. (PRWEB) November 30, 2017
IT-CNP, Inc. has been awarded a Blanket Purchase Agreement (BPA) by the U.S. Department of Health and Human Services to provide Next Generation IT Services (NGITS) application hosting, FedRAMP certified cloud, and associated managed services.
The award will enable HHS stakeholders to rapidly access application hosting and cloud migration resources while benefiting from pre-negotiated BPA discounts and cost savings associated with utilizing the full spectrum of optimized services available through IT-CNP's GSA IT Schedule 70.
IT-CNP's scope of support services under this BPA includes design, development and deployment of hosting solutions, application management, configuration management, patch management, HHS security compliance management, continuous monitoring, vulnerability identification and remediation, managed backup, disaster recovery, and the use of best practice technologies and mature processes to minimize cost while maximizing availability, reliability, and information security.
With this award, HHS not only recognized IT-CNP's proven capabilities and experience in support of the department, but also the unique strategic value of enabling rapid contract access to the GovDataHosting Cloud Platform infrastructure combined with HHS security policy compliance and technical support services offered as a package from a single vendor.
"This important award will provide HHS operating divisions and offices with a streamlined path forward towards transition to HHS-approved modernized cloud infrastructure," said Sal Baldwin, President of IT-CNP, Inc. "By leveraging this BPA, HHS stakeholders will benefit from IT-CNP's dedication to service quality, responsive SLAs, innovative utilization of artificial intelligence in service automation and operational efficiencies in direct support of rapidly evolving HHS mission objectives."