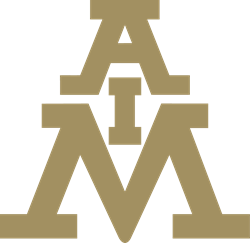 Cranston, RI USA (PRWEB) November 29, 2017
AIM, a leading global manufacturer of solder assembly materials for the electronics industry, is pleased to announce that its Juarez, Mexico facility continues to comply with both local and global trade regulations and is now AEO certified. This certification recognizes AIM's efforts of implementing efficient security measures to guarantee the reliability of its supply chain.
The AEO (Authorized Economic Operator) certification, formerly known as NEEC, is a supply chain security program implemented by the Secretaria de Administracion Tributaria (SAT) that evaluates compliance with trade regulations and safety standards on a global scale. The AEO certification is the equivalent of US's Customs-Trade Partnership Against Terrorism (C-TAPT).
With this certification, AIM will benefit from expedited clearance processes and mutual recognition from trade partners. This certificate reassures AIM's customers of its consistent and dependable supply chain. Additionally, customers can expect secure and faster deliveries.
About Secretaria de Administracion Tributaria
The Secretaria de Administracion Tributaria (SAT), Mexico's tax authority, is the government agency responsible for collecting taxes, as well as applying fiscal and customs law. The SAT works under the direction of the Chief of the Tax Administration Service.
About AIM
Headquartered in Montreal, Canada, AIM Solder is a leading global manufacturer of assembly materials for the electronics industry with manufacturing, distribution and support facilities located throughout the world. AIM produces advanced solder products such as solder paste, liquid flux, cored wire, bar solder, epoxies, lead-free and halogen-free solder products, preforms, and specialty alloys such as indium and gold for a broad range of industries. A recipient of many prestigious SMT industry awards, AIM is strongly committed to innovative research and development of product and process improvement as well as providing customers with superior technical support, service and training. For more information about AIM, visit http://www.aimsolder.com.
Upcoming Events:
February 27- March 1, 2018 – IPC APEX Expo – San Diego, CA