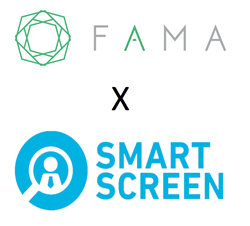 Los Angeles, CA (PRWEB) November 30, 2017
In an exciting turn of events, Smart Screen Technology has partnered with Fama Technologies to make the background screening process more efficient and thorough for employers everywhere. The two companies specialize in specific aspects of background checks and seek to innovate the entire industry with their resources and screening models.
Background checks can come in many kinds of packages, but they normally include such items as employment history verification, education verification, criminal and driving record evaluation, credit history examination, and reference interviews. Focusing on these aspects, Smart Screen Technology compiles a database from which employers may draw information previously obtained about job candidates without having to begin an entirely new background check. Essentially, it's creating a library of details available for quick and easy perusal.
However, becoming familiar with a candidate's activity on social media can provide insight into their character in a way that a basic review of qualifications cannot. This is the area in which Fama boasts its expertise. The solution uses artificial intelligence to carefully (and legally) analyze a candidate's publicly available activity on social media with the aim of determining whether an individual will extend or detract from a company's mission and values as an organization. In an increasingly interconnected world, this type of background check is becoming not only more doable, but more necessary.
Considering that a poor hiring choice can cost up to $240,000, it's crucial that every relevant corner of a candidate's life should be checked before recruiting them into a company. With the partnership between Smart Screen Technology and Fama, ensuring that employers have all the tools and information necessary to make the best decisions will just get easier.