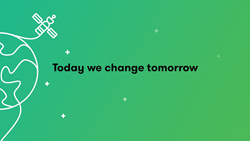 (PRWEB) November 30, 2017
NOKIA is on a mission to shape the future of technology with its Open Ecosystem Network (OPEN) where innovators, entrepreneurs and developers collaborate on real business challenges. One of the latest challenges is the Create. Build. Code hackathon organized with Barclays and BBC, taking place via live-stream and on-site in MediaCityUK Manchester, 8th December.
In Open Ecosystem Network, anyone can shape the technology of the future
Often the best ideas don't emerge from a single person – they're the result of collaboration.

We are among the first corporations who stopped talking about the need to open up and enter into the extended ecosystem play, and started doing it. We are leading the corporate ecosystems revolution, says Goran Cangl, Head of Ecosystem Advocacy of Innovation Partner & Venture Management, NOKIA.
Created by NOKIA, Open Ecosystem Network is an open, cloud based co-creation environment built on the principle of data democracy and connecting people from multiple industries without borders.
OPEN is open for everybody, where real corporations and their ecosystems share their data and collaborate beyond corporate borders, Goran Cangl says.
NOKIA and its partners challenge tech savvies and innovators to respond to the future challenges in the domains such as AI, analytics, AR/VR, blockchain, DevOps, Digital Health and Space. Projects and challenges are hosted around education, smart cities, safety, healthcare, connected industries, and smart, safe and sustainable world.
Coming up next: "Create. Build. Code" hackathon 8th December in MediaCityUK
Organized in partnership with Barclays and BBC, Create – Build – Code brings Nokia Health Kit, Call Management APIs, Barclays existing APIs and Eagle Labs TV as the platform for innovation. The challenge in hand is: How to use the provided technology to make smarter spaces and healthier people?
Create – Build – Code is a compact one-day-hackathon for technologically minded people who want to network with like-minded professionals, and create new solutions using a stack of the organisers' APIs.
The hackathon takes place virtually and in BBC's Blue Room in MediaCityUK, Manchester, on Friday 8th Dec 2017.
Learn more: Create. Build. Code hackathon
How to take part in OPEN?
OPEN is for anyone who wants to contribute their expertise and bring innovative ideas to life. From scientists, engineers, business analysts and marketing specialists to start-ups, business incubators, universities and budding entrepreneurs. OPEN brings together people who are passionate about innovation, want to share ideas and find the right people to develop them with. Discover Open Ecosystem Network.