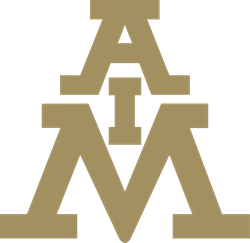 Cranston, RI USA (PRWEB) November 30, 2017
AIM Solder, a leading global manufacturer of solder assembly materials for the electronics industry, is pleased to announce that it will co-host the SMT Electronics Assembly High Reliability Technology Seminar in Shenzhen¸ China on December 8th, 2017. AIM will present two of its most recent papers at the seminar.
Derek Wang, Technical Support Manager, will present the white paper titled "An In-Depth Look at a New Low Cost and High-Reliability Alloy Alternative to SAC305 and Low-/No-Silver Alloys." Derek's presentation will cover the evolution of lead-free soldering and the limitations of SAC305, the current standard for lead-free electronics soldering. It will explore the effects of nickel, bismuth and other micro-alloy dopants on mechanical and soldering performance.
Flopy Feng, Technical Support Engineer, will present AIM's paper "The Impact of Reduced Solder Alloy Powder Size on Solder Paste Print Performance," which highlights the benefits and implications of finer mesh solder powder on critical aspects of solder paste performance. In this study, the key input variables included powder size, effect of room temperature storage, pause time and PCB feature types. Output included print transfer efficiency, volume repeatability and performance stability over time.
This free seminar, hosted by AIM, axxon, Mycronic, and Zestron, will be held at the Silicon Valley Power Vehicle Electronic Business Park in Shenzhen, China. For more information, please contact Michelle Peng via email at mpeng(at)aimsolder(dot)com or by phone at 130-6694-5432.
About the Presenters
Derek Wang is a Technical Support Manager for AIM Solder. He is a SMTA Certified Engineer and also serves as a SMT Processes Trainer. With over thirteen years' experience in the SMT industry, Derek supports AIM customers in Eastern China.
Flopy Feng is a Technical Support Engineer for AIM Solder. Having worked as a process supervisor for seven years, he is experienced in process evaluation and optimization. With over fourteen years' experience in the SMT industry, Flopy supports AIM customers in south China.
About AIM
Headquartered in Montreal, Canada, AIM Solder is a leading global manufacturer of assembly materials for the electronics industry with manufacturing, distribution and support facilities located throughout the world. AIM produces advanced solder products such as solder paste, liquid flux, cored wire, bar solder, epoxies, lead-free and halogen-free solder products, preforms, and specialty alloys such as indium and gold for a broad range of industries. A recipient of many prestigious SMT industry awards, AIM is strongly committed to innovative research and development of product and process improvement as well as providing customers with superior technical support, service and training. For more information about AIM, visit http://www.aimsolder.com.