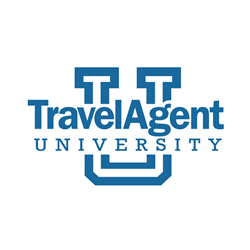 "Travel Agent University is a go-to educational resource for North American travel agents," said Zane Kerby, ASTA's president & CEO. "It made sense to provide ASTA members as well as non-member agents the ability to access Verified Travel Advisor training where they already spend time learning."
NEW YORK (PRWEB) December 01, 2017
Questex Travel Group, publishers of Travel Agent and Luxury Travel Advisor magazines announced today that it has partnered with the American Society of Travel Agents (ASTA) to showcase their new Verified Travel Advisor Certification Program via Questex's iconic Travel Agent University e-learning platform.
ASTA launched the Verified Travel Advisor (VTA) program in August to convey to consumers a travel agent's value and legitimacy. Agents who wish to display the ASTA VTA icon on their websites and business cards must successfully complete courses in ethics, law, marketing, and sales and negotiation, among others.
Travel Agent University (TAU), with over 79,000 active members, is the industry's largest online travel agent community and has graduated more specialists than any other industry education program.
John McMahon, Questex Travel Group executive vice president, said the partnership is a key strategic move for the TAU brand because it will enable agents to not only get immersed in supplier education, but also help build their professional skill set, and be more valuable to the growing demand for travel agents in the marketplace, especially with millennials.
"We are delighted to partner with ASTA on their first certification endeavor," said McMahon. "As the pioneer and leader in travel agent education, Questex's first commitment is to helping agents sell more travel and by incorporating this program into the TAU platform, agents will have a one-stop shop for all their professional growth needs."
Hosting the VTA program on Travel Agent University was a natural solution for ASTA. While it is also offered on the association's website, most of their current, and potential future members tend to frequent TAU.
"Travel Agent University is a go-to educational resource for North American travel agents," said Zane Kerby, ASTA's president & CEO. "It made sense to provide ASTA members as well as non-member agents the ability to access Verified Travel Advisor training where they already spend time learning."
Launched in 1993, Travel Agent University is accessible 24 hours a day, seven days a week and graduates another agent every five minutes. Along with the best-in-class Travel Agent University courses offered on this proprietary platform, Questex continues to offer fully customized, white label e-learning and loyalty solutions. For more information, visit http://www.travelagentuniversity.com.
About Questex Hospitality + Travel
The Questex Hospitality + Travel Group of Questex LLC serves the worldwide hospitality, travel and related industries that together contribute over $6 trillion to the global gross domestic product. Through an innovative platform of targeted solutions, the group serves the sector's entire ecosystem, from tourism and hotel development and investment to hotel design, purchasing, management and operations.
The Questex Hospitality + Travel Group supports every B2B segment of the industry, from investment and development to management operations, sales and marketing of hospitality and travel products to destination development and marketing, via proven demand generation, learning, loyalty and rewards solutions as well as a network of live events. This division of Questex is aligned around three broad market segments – hospitality, travel and meetings – and supported by its digital media staff.