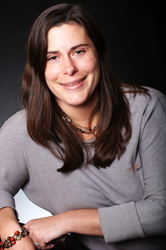 "I am honored to have been elected to this new role. It allows me to continue my efforts to advocate for the industry and bring learning opportunities to VRMA members," said Jodi Taylor Refosco.
MCHENRY, Md. (PRWEB) December 04, 2017
Taylor-Made Deep Creek Vacations & Sales, a leading vacation rental and sales firm located in McHenry, Maryland, is pleased to announce that one of its owners, Jodi Taylor Refosco, is the new President-Elect for the Vacation Rental Management Association (VRMA).
Jodi started Taylor-Made Deep Creek Vacations & Sales in 2008 with her husband, Joe, and her brother, Chad Taylor. Over the past ten years, the company has added a real estate division and has grown to become the largest vacation rental management company in the Deep Creek Lake area.
Having worked in the industry for over twenty years, she has experience in virtually every aspect of the business. Her current role includes overseeing the reservations, owner relations and marketing teams along with bringing on new home owners.
Jodi has been actively involved with VRMA for more than ten years as a presenter as well as holding the office of Secretary of the Board of Directors for four terms.
The goal of VRMA is to provide education, networking, research and advocacy to members in order to strengthen their businesses and create better experiences for guests and homeowners.
Taylor-Made employees regularly attend regional and national VRMA conferences in order to connect with their peers and stay up-to-date on the latest industry trends.
About Taylor-Made Deep Creek Vacations & Sales
Taylor-Made Deep Creek Vacations & Sales was founded in 2008 and has grown to become a leader in Deep Creek Lake vacation rentals, real estate, and property services. Taylor-Made rental homes and sales listings are conveniently located within a few hour's drive from Pittsburgh, Baltimore, and Washington, DC.