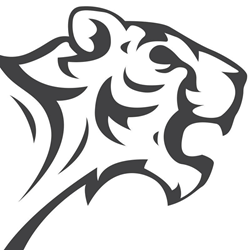 We're bringing crypto to a medium many people use, while maintaining the key principles of the crypto world; encryption, anonymity and blockchain.
LONDON (PRWEB) December 04, 2017
Tigereum has announced the launch of their upcoming Token Swap for Tigereum Tokens (TIG), a new decentralised cryptocurrency being created for instant message transfers. TIG will be Ethereum-based smart contract tokens which comply with the ERC20 standard. The Token Swap will open at 9am GMT on December 8, and will close at 12 midnight GMT on December 18, 2017. Of fifty million TIG created, forty million TIG will be available and swapped for Ethereum (ETH) at the price of 1 ETH = 1000 TIG.
Leading up to the Token Swap, the company has released a prototype AI chatbot that demonstrates how users will be able to simply and securely send cryptocurrency and fiat currency via Facebook messenger to friends and family. Senders will buy TIG to message money, and recipients will redeem TIG into their preferred crypto or fiat currency and deposit into an existing digital wallet or directly to their bank account. Users can send any of the major cryptocurrencies to friends and family on Tigereum's bot, including Bitcoin, Ethereum, Litecoin, and Dash. The chatbot will support amounts up to USD $10,000.
Prior to Tigereum, the complex nature of digital wallets and lack of integration with social media platforms meant that sending cryptocurrency via instant messaging was not possible. Tigereum's mission is to make cryptocurrency more accessible to people who may not otherwise invest or trade in digital assets.
"Tigereum incorporates the best of old banking, new crypto, and social media," said Tigereum Chairman Garry Lemair. "We believe our work will help bridge the gap between the crypto and non-crypto worlds. We're bringing crypto to a medium many people use, while maintaining the key principles of the crypto world; encryption, anonymity and blockchain."
Tigereum's prototype bot has performed a series of early tests that have helped identify the chatbot's scalability and garnered important customer feedback. Tigereum is ready to commence a full live pilot and to integrate crypto into the chatbot. Following its integration with Facebook Messenger, which is due to launch March 2018, Tigereum will be rolled out on other social media platforms that support chatbots, including Skype, Telegram, and Slack. As bot capabilities are built into more platforms, Tigereum will expand further.
"We want to show the crypto community what we can do ahead of our Token Swap opening," said Darren Olney-Fraser, CEO of Tigereum. "Sending Tigereum Tokens is as easy as sending a photo to your friend on Facebook, but with crypto attached. We believe in giving people smooth customer interfaces, with options for users to choose what suits them best."
The Token Swap has been structured to minimise risks, and maximise returns for Tigereum Tokenholders. These key success factors include a lockup period for Founder tokens, burning of unallocated tokens, and listing on the public cryptocurrency EtherDelta at close on December 18, 2017, with other exchanges to follow.
To participate in the Tigereum Token Swap, investors may register on the company's website for a 33% First Day Bonus before December 8, 2017. For more information, please visit http://www.tigereum.io. Media wishing to interview personnel should contact PR agent, Allison Aitken.
Media Contact
Allison Aitken
Proper Propaganda
(514) 703-4989
allison(at)properpropaganda(dot)net