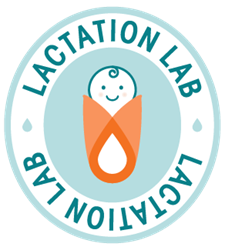 Santa Monica, California (PRWEB) December 03, 2017
FOR IMMEDIATE RELEASE
Contact: Eric Canale and Dr. Stephanie Canale
Phone: 323-813-6455
Email: support(at)lactationlab(dot)com
Date: 10/25/17
Title: Lactation Lab Launches Unique Breast Milk Testing Service
Lactation lab Media Kit: https://goo.gl/GA6z6Z
Lactation Lab has launched a groundbreaking suite of tools designed to help breastfeeding mothers optimize the health and development of their babies by analyzing the nutritional content of their breast milk and providing actionable advice. Lactation Lab's test kits allow milk samples to be collected by mothers in the comfort of their own home, without the need to visit a lab or doctor's office. Easy-to-understand results are graphed and delivered along with personalized dietary recommendations, empowering moms to take charge of their nutrition and their children's health. Dr. Stephanie Canale, MD was inspired to create the company with her husband based on her own experiences working as a full-time physician while breastfeeding.
 
Product Summary
With the easy-to-use home test kits Lactation Lab has developed, mothers can now learn about the nutrient make-up of their breast milk, improve their diet and nutrition, and safeguard against exposure to heavy metals and other toxins that could be harmful to a child's growth and development. A mom simply collects a small amount of milk at home over a 24-hour period, freezes it and then mails it in. Lactation Lab then provides a detailed analysis of the nutritional content of the breast milk, including protein, carbohydrates, fat, calories, calcium, iron, key vitamins (Vitamins A, C and B12) and fatty acids including LA, ALA, ARA and DHA. They are also equipped to test for the presence of environmental toxins such as arsenic, lead, cadmium and mercury which can make their way into breast milk.
Background
Dr. Stephanie Canale is a Family Physician and Assistant Clinical Professor at UCLA. She is a working mother of two and had the idea of testing the nutrients in breast milk after returning to work and trying to continue to breastfeed her infant daughter. "I was trying to balance working full-time, being on call and caring for a very active 2-year old boy while pumping for my daughter," said Dr. Canale. "Despite having enough volume of milk, at one point my daughter was not gaining weight and I said to myself, of all the things I test, why is there no way of knowing what is in MY milk."
From this experience, Lactation Lab was born. 
Behind Lactation Lab is hard science supported by academic research. The tests focus on nutrients in breastmilk that are key to infant development and whose levels can be modified by diet. Only nutrients that have been proven to depend on maternal diet are measured. Each woman's test results are benchmarked along with recommended dietary changes to improve the quality of her breast milk, and ultimately improve the health and development of her breastfed child.
Since early 2017, Dr. Canale has tested breast feeding patients in her practice and used the results to help modify their diets to improve milk quality. For the first time, these kits are now available to the public through Lactation Lab.
Dr. Canale and her husband Eric are on a mission to improve the health of mothers and their children. Their startup is innovating and transforming lab testing, empowering women with knowledge about their breast milk and optimizing their children's development.
Dr. Canale and her husband are available for interviews or to answer any questions at support(at)lactationlab(dot)com or 323-813-6455.
You can find out more information about Lactation Lab and their new Breast Milk Testing Kits at http://www.lactationlab.com. For access to the Lactation Lab Press Kit follow this link: https://goo.gl/GA6z6Z. You are also welcome to join their very Facebook community at http://www.facebook.com/lactationlab.