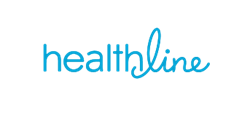 SAN FRANCISCO (PRWEB) December 05, 2017
Healthline, the fastest-growing health information brand, launched the latest in its "State of…" series today with its "State of Cancer" study. This series offers consumers an in-depth analysis of critical health issues, with the State of Cancer exploring how digital information and patient support networks influence treatment decisions. The study of 1,500 participants revealed that 89 percent of patients and caregivers go online for medical information and nearly half join a cancer support group. But even with all the information available, many patients still rely exclusively on their doctor to make cancer treatment decisions.
These results, showing stark differences between generations, can help hospitals, healthcare providers, pharmaceutical marketers, and other businesses more effectively personalize information and create positive change for patients.
"The State of Cancer report spotlights a critical need in the cancer patient community not only for medically accurate information, but also for an understanding of patients' cancer experiences," said Tracy Stickler, Senior Vice President of Content at Healthline. "Healthline is an ally to patients throughout their health journey by providing condition-specific information, along with genuine caring, that acknowledges the modern health consumers' experiences."
State of Cancer was developed after an in-depth review of scientific literature revealed a lack of data on how patient engagement online and making decisions about cancer care varies by generation. Through the study, Healthline revealed findings that included:

89 percent of cancer patients and caregivers go online to search for information related to cancer
49 percent of millennials go online the same day they receive a cancer diagnosis
Millennials are 3x more likely than boomers to join online support groups
Overall, most participants agree that the internet empowers cancer patients and caregivers to make more informed decisions (78%) and to cope with fear and anxiety (71%)
However, half of Millennials feel the information they encounter online causes more anxiety and fear
Many patients prefer to defer to their doctor on cancer treatment decisions
48 percent millennials relied exclusively on their clinical care team to make all the decisions, versus 38 percent of boomers
"We have all seen the effects of digital and social media in creating a more connected world. Now, thanks to impact of Healthline's work and our efforts at Breastcancer.org, we also have a better understanding of its influence and value to patients and caregivers," said Marisa C. Weiss, M.D., Chief Medical Officer, Founder, Breastcancer.org, who recently moderated a panel on Healthline's "State of Cancer" study. "Just as we innovate to improve actual cancer treatments, we should encourage patients to use the digital tools at their fingertips to get support, feel informed, and be even more a part of the treatment decisions that gets them back to health."
Healthline's "State Of…" series examines consumer lifestyle data gathered by the website's research team. With "State of…," research results are paired with editorial content illustrating topics from the consumer's perspective, highlighting credible, expert-informed insights to inform health decisions.
Healthline will also utilize learnings from the State of Cancer to inform the development of a new Breast Cancer App, launching in Q1 2018. The app matches people who are living with breast cancer to create one-on-one connections and solve for social, emotional, and education needs.
The "State of…" series kicked off in July 2017 with the "State of Fertility," followed by the "State of Care." Additional studies in this series will launch in 2018, examining other key disease states affecting Healthline's readers.
For the full report, visit http://www.healthline.com/health/state-of-cancer
Media Contact: Ingrid Eberly
Email: ieberly(at)healthline(dot)com
Office: (917)720-4386
*Healthline Networks commissioned SurveyWriter to manage the programming, implementation and data tabulations. The sample was sourced from Survey Sampling International. Finding are based on 1,500 U.S. adults who qualified as diagnosed with cancer or a caregiver to someone with cancer.
About Healthline
The fastest growing health information brand reaching 37.4 million people in the US monthly, Healthline's mission is to be a consumer's most trusted ally in the pursuit of health and wellbeing. Healthline provides socially-inspired, medically-reviewed and data-driven content to help us all live stronger, healthier lives. Healthline's flagship website http://www.Healthline.com takes a contemporary approach to health and wellness information.
(Source: comScore, Oct 2017)