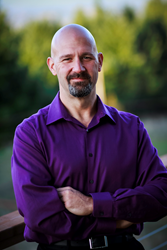 PORTLAND, Ore. (PRWEB) December 07, 2017
Lytics, the customer data platform company, today announced that Darren Guarnaccia has been appointed chief marketing officer (CMO). Guarnaccia will report directly to Lytics CEO, James McDermott.
"Darren brings over a decade of marketing technology expertise and leadership to Lytics," said McDermott. "He is well recognized for developing winning customer engagement strategies that help build successful, happy customers. We are delighted to welcome his inspiration and leadership."
Tweet This: #Lytics names former @Sitecore CSO Darren Guarnaccia as new Chief Marketing Officer: https://www.lytics.com/company/leadership #CMO
Before joining Lytics, Guarnaccia was executive vice president at Sitecore where he establish the martech platform category, helped Sitecore scale from 7 to 200+ million over 10 years and was instrumental in Sitecore achieving its "Eurocorn" status when acquired for over a billion euros in 2016.
"I am thrilled to be joining James and the team at Lytics," said Guarnaccia. "Lytics is perfectly positioned to help marketers crack the code on orchestrating the customer experience. For too long, marketers have been drowning in too many disconnected tools and data, and not enough insight and action. The fact that Lytics can bring this to marketers without having to replace their existing martech stack is amazing to me. I'm thrilled to join a company that has a laser focus on helping brands delight their customer through the 3 Cs of experience: Consistency, Continuity and Coherence."
The addition of Guarnaccia builds on Lytics' expansion of its managing team, who most recently added Scott Campbell, a 20 year veteran executive of Portland's burgeoning startup scene, as Chief Revenue Officer. Scott's career has taken him through the who's who of Portland's success stories, including Puppet labs, Jive Software, and Tripwire. Building on a record breaking year of 400% YoY growth in 2016, Scott and Darren will continue to accelerate Lytics' expansion in 2017 and beyond.
About Lytics
Lytics helps companies orchestrate more relevant experiences with consumers through the industry's only enterprise-grade customer data platform (CDP). Innovative companies such as Heineken, General Mills, Nestle, The Economist Group, AdWeek, Newsweek and Comcast NBCUniversal use Lytics to execute one-to-one marketing programs at scale using machine learning to translate data into insights and actions. Lytics is headquartered in Portland, Ore. Learn more at http://www.lytics.com.