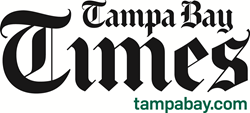 "The Times uses multiple Newscycle platforms in our business. Extending our relationship to include SalesLink made sense. As we seek to grow our business in 2018 and beyond, we are excited to equip our sales staff with such a powerful tool."
BLOOMINGTON, Minn. (PRWEB) December 06, 2017
NEWSCYCLE Solutions announces an agreement with Times Publishing Company to install the Newscycle Advertising and SalesLink platform at the Tampa Bay Times in St. Petersburg, Florida. Deployed in the Newscycle Cloud hosting environment, the new system will provide browser-based ad sales and customer relationship management for a suite of online and print publications reaching over 1.6 million readers a week.
Winner of 12 Pulitzer Prizes, the Times acquired the Tampa Tribune in 2016 and is now the sixth-largest newspaper in the country. After the merger, the newly combined company required a unified and fully integrated technology stack to help fuel online revenue goals and support key business growth strategies. As an existing Newscycle Circulation and Content customer, Times Publishing felt confident in extending its 13-year partnership with Newscycle to include the new advertising platform.
"The Times uses multiple Newscycle platforms in our business," said Bruce Faulmann, the Times Vice President of Advertising and Marketing. "Extending our relationship to include SalesLink made sense. As we seek to grow our business in 2018 and beyond, we are excited to equip our sales staff with such a powerful tool."
SalesLink, the latest application in the Newscycle Advertising product suite, is designed to simplify sales and help increase multi-channel advertising revenue. With SalesLink, ad sales and customer relationship management is integrated into a single, browser application that can be used on any desktop, laptop, tablet or mobile device.
The Times will use SalesLink to gain complete visibility into customer accounts and advertising activity in real-time, including a unified view of audiences and campaign performance. Sales representatives will be able to easily view and input CRM information while making sales calls, giving them instant access to customer data and other details to generate new revenue opportunities. Customizable dashboards and reporting widgets provide access to advertising sales and customer data in user-friendly charts.
Within the Newscycle Advertising platform, the Times Publishing team will use the system's finance and analytics modules for all billing, credit control, reporting and business intelligence applications. The system also includes a self-service module that enables advertisers to book orders and build ads in print, online or as multi-channel ad packages.
"Newscycle Advertising with SalesLink is quickly becoming the platform of choice for transformative digital media companies," said Dan Paulus, Newscycle's Chief Revenue Officer. "We are pleased that the Tampa Bay Times, Florida's largest newspaper and preeminent online and print information source, decided to extend its relationship with Newscycle to include our enterprise solutions for content management, subscriptions and circulation, and now advertising management."
About NEWSCYCLE Solutions
NEWSCYCLE Solutions develops and delivers software technology that empowers the global news media industry. Our editorial, advertising, circulation and mobile solutions enable publishers to drive profitability, accelerate digital business models and optimize core print operations. We help our clients create stronger, better-informed communities while safeguarding the integrity of news, advertising and customer information. Newscycle is a trusted partner serving over 1,200 media companies with 3,000 properties producing more than 8,000 titles in 30 countries. Our company is headquartered in Bloomington, MN and has U.S. offices in Florida, Michigan and Utah; with international offices in Denmark, Germany, Malaysia, Australia, Sweden, Norway, Canada and the United Kingdom. Please visit newscycle.com for more information or write to us at info(at)newscycle(dot)com.