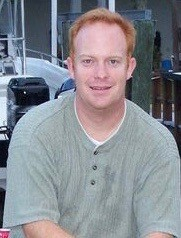 DENVER (PRWEB) December 06, 2017
Corus360, a technology-led organization that strives to empower clients through people, technology, and resilience, recently acquired the talents of Leo Lorenz, a Senior Solutions Architect that will be working out of the company's Denver office in order to expand their Cisco offerings to clients in the area.
Leo is a proven leader in sales, services, and operations with a successful track record of driving innovation and building strong teams. He also possesses extensive knowledge of the industry and how to create and execute go to market strategic plans and business transformations. As a Collaboration CCIE with an extensive background in Data Center automation and orchestration, he has the ability to develop competitive strategies that drive market share growth, making him an excellent resource for customers in the western territories. His skills in establishing senior-level client and partner relationships will be instrumental in Corus360's growth and expansion into focused market segments.
"Leo's talents and skill-set align perfectly with our approach to the market, and he will be a great addition to our western US division. We look forward to the capabilities he will bring to our Denver team as he helps us align our top vendors with our customers' requirements," said Frank Ball, Chief Strategist for Corus360. "Our goal is to ensure we are delivering best in class solutions to our customers, and Leo will be instrumental in expanding our ability to support them in one of our fastest growing offices."
"As many of our customers move to adopt Hybrid Cloud models, it is critical that we are able to deliver solutions that leverage their current Enterprise Architecture with Cisco technologies," said Cindy Kennedy, Managing Partner of Corus360. "Leo's expertise across Cisco's Solution Suites and Corus360's Cloud and Collaboration Practice will enable our customers to innovate via the cloud with automation at scale and with enterprise class security."
About Corus360, a Converge Company
Corus360 is a technology consulting and solutions company with more than ten years of success delivering infrastructure solutions, recovery, and consulting services that help organizations reduce costs, increase efficiencies, and maximize productivity. We specialize in best of breed infrastructure solutions, IT management consulting, IT staffing, application development, Data Center technologies, disaster recovery, managed services, and enterprise applications. For more information, visit http://www.corus360.com.