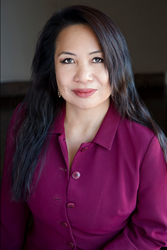 Sexual harassment is often about power, especially in 'quid pro quo' harassment, where an employee is expected to provide sexual favors in exchange for job benefit or avoidance of job detriment.
LOS ANGELES (PRWEB) December 07, 2017
Sexual harassment allegations have been flooding the news lately, from those made against Oscar-winning actor Kevin Spacey to Hollywood movie mogul Harvey Weinstein, to the most recent, Matt Lauer, award-winning journalist. Unfortunately, sexual harassment is common and has been a problem well before the recent nationwide dialogue on the issue surfaced after countless women have come forward.
"Sexual harassment is a form of gender discrimination. It is unwelcomed sexual advances, requests for sexual favors, or other verbal (i.e. sexual jokes), physical (i.e. battery), visual (i.e. graphic sexual photos) or written conduct (i.e. text messages) of a sexual nature," said renowned civil and workers' rights attorney Toni Jaramilla, who was recently interviewed by CBC Player about sexual harassment in the film industry.
"Sexual harassment is often about power, especially in 'quid pro quo' harassment, where an employee is expected to provide sexual favors in exchange for job benefit or avoidance of job detriment."
In order to further educate California employees on sexual harassment, Jaramilla, who was also featured in Law360 discussing how lawyers are challenging Weinstein-style contracts, lists the following three tips:
No. 1: Report the conduct in writing to management. "If you are being sexually harassed, report the conduct to HR or anyone in management in writing. Although employers are obligated to promptly investigate all reports, including verbal reports, it is best to document your report in writing so that there is a written record which shows the date and nature of your report. Once your report is made, the employer's obligation to conduct a prompt, unbiased investigation is triggered," stressed Jaramilla.
If the harassment rises to the level of criminal conduct like sexual assault or rape, report it to law enforcement. "Remember that the laws protect you from being retaliated against for reporting sexual harassment in the workplace," added Jramilla. "Thus, if you are demoted or terminated after reporting sexual harassment, you may have an additional claim for retaliation."
No. 2: Preserve the evidence. Keep track of dates of incidents, individuals involved and possible witnesses. Save emails, text messages or phone messages that evidence sexual advances or other inappropriate conduct. "You will need this when an investigation is conducted and in the likely event that the harasser denies the allegations," noted Jaramilla.
No. 3: Protect your emotional and mental health. Being sexually harassed is humiliating and frightening. "The residual embarrassment and psychological and emotional trauma can be debilitating for the victim," concluded Jaramilla. "Seek mental health treatment or confide in a trusted friend or family member for emotional support."
About Toni Jaramilla, A Professional Law Corporation
Toni Jaramilla is committed to achieving the best possible results for employees who have experienced problems in the workplace. Serving clients throughout Los Angeles, her focus is on achieving positive social change for workers. Through zealous and ethical advocacy, lawyers at the firm have built a reputation for excellence in the practice of employment and labor law. For more information, please call (310) 551-3020, or visit http://www.jaramilla.com. The office is located at 12100 Wilshire Blvd., Suite 600, Los Angeles, CA 90025.
About the NALA™
The NALA offers small and medium-sized businesses effective ways to reach customers through new media. As a single-agency source, the NALA helps businesses flourish in their local community. The NALA's mission is to promote a business' relevant and newsworthy events and achievements, both online and through traditional media. The information and content in this article are not in conjunction with the views of the NALA. For media inquiries, please call 805.650.6121, ext. 361.