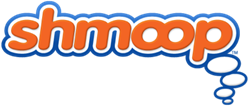 We use Shmoop as a verb in class now. Kids ask if we are going to Shmoop in class all the time!
MOUNTAIN VIEW, Calif. (PRWEB) December 07, 2017
In honor of Computer Science Education Week, the Hour of Code™ is encouraging students everywhere to take an hour out of their lives and learn to code. Yep, in a single hour. Shmoop (https://www.shmoop.com), an award-winning digital publisher, is helping that mission by offering computer science courses that are relatable for anyone wanting to scratch that programming itch.
People who think C++ is basically just a D- or that CSS is one letter away from a TV crime drama can use Shmoop's programming courses, which include 15-lesson tutorials on HTML, CSS, C++, Java, JavaScript, R, Python, and more. Anyone who wants to take things beyond that first hour (or few) can use one of Shmoop's semester-long options, like Foundations of Programming. For the younger (or just more Luddite-leaning), there's an introduction to coding through Scratch. If that feels too beginner, Shmoop offers a course in Pencil Code. And things continue to level up from there, progressing through various programming languages and coding tutorials all the way up to AP® Computer Science A.
Even with its conversational tone and relatable examples, Shmoop understands that committing to an online course can be daunting. That's why they offer an appetizer in the form of free Computer Science Learning Guides, which teach everything from boolean logic to sorting algorithms to recursion and more. They even have one called "How Programming Works." Hey, gotta start somewhere.
"We use Shmoop as a verb in class now," says Jade Clukey, a teacher at Carrabassett Valley Academy in Maine. "Kids ask if we are going to Shmoop in class all the time!" Just throwing it out there: Shmooping Iterative Loops sounds like a cool band name.
So for noobs who think that conditionals are part of a grammatical structure and loops are only found on roller coasters, it's time to embrace the Hour of Code. Shmoop subscribers get access to dozens of coding courses, along with hundreds of other technology and life skills courses. Schools and districts can contact sales@shmoop.com for bulk discounts on already-below-market rates.
About Shmoop
Shmoop offers hundreds of thousands of pages of original content. Their Online Courses, Test Prep, Teaching Guides, Learning Guides, and interactive Study Tools are written by teachers and experts and balance a teen-friendly, approachable style with academically rigorous concepts. Shmoop sees 16 million unique visitors a month across desktop and mobile. The company has won numerous awards from EdTech Digest, Tech & Learning, and the Association of Educational Publishers. Launched in 2008, Shmoop makes the magic happen from a labradoodle-patrolled office in Mountain View, California.
The "Hour of Code™" is a nationwide initiative by Computer Science Education Week and Code.org to introduce millions of students to one hour of computer science and computer programming.
AP is a registered trademark of the College Board, which was not involved in the production of, and does not endorse, this product.