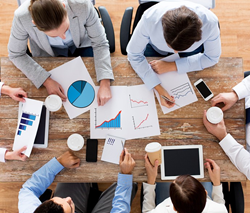 Investing in revenue-generating technology comes with tax benefits too good to pass up.
HOBOKEN, N.J. (PRWEB) December 07, 2017
A NYC area retail and small business technology consultant and MSP shares valuable information about the Section 179 Tax Deduction for business investment in equipment and technology in a new article on the eMazzanti Technologies website. In addition, the IT company has launched a separate Section 179 website and podcast to assist business owners interested in taking the deduction.
Visit the Section 179 website.
Section 179 Podcast
As part of a comprehensive year-end campaign to help business owners take advantage of the Section 179 Tax Deduction, eMazzanti Technologies, President, Carl Mazzanti recently appeared on the popular BlogTalkRadio program, "Bruce Hurwitz Presents."
Listen to the November 27, 2017 recorded program/podcast, "Section 179 Tax Deduction for Investments in Technology with Carl Mazzanti."
Section 179 Article
In the informative website article, the company reviews the basics of the Section 179 tax deduction, including eligibility, limits and examples. Items such as network switches, laptops, wireless routers and printers appear on a Section 179 Tax Deduction shopping list that follows.
"Investing in revenue-generating technology comes with tax benefits too good to pass up," stated Jennifer Mazzanti, President of eMazzanti Technologies. "Business owners get a huge break with the 2017 Section 179 tax deduction."
Below are a few excerpts from the article, "Grow Your Business with Section 179 Tax Deduction for Technology Investment."
"As allowed by Section 179, when you purchase tangible goods, including technology, you can write off the full value of the investment while gaining the immediate benefits of your purchase. Investing in the right technology adds up to a competitive edge."
Section 179 Tax Deduction Shopping List

"Updated Network Switch – With ever-increasing demands on your wired or wireless network, chances are that your network switch needs an update. Increased bandwidth won't do it alone. Newer models offer more security options and better management capabilities to cover your mobile, IoT and cloud storage and applications."
"Wireless 802.11ac Adapter with Four Antennas – Upgrade your wireless network to 802.11ac. Improve your guest Wi-Fi and experience massive improvements in coverage and data transmission speeds. Add wireless access points to increase coverage further."
"Section 179 is designed specifically to boost small businesses with an annual net business income of up to $2,000,000. Combined with bonus depreciation, the deduction can result in substantial savings for your business. Consult your tax advisor for additional guidelines."
Plan for Business Growth
Making the right investment in technology requires planning. The expert Section 179 Technology consultants at eMazzanti Technologies stand ready to help business leaders with their year-end purchases. In addition, they'll provide expert assistance to help decision makers plan 2018 technology investments.
The considerable tax benefits of Section 179 enable faster business growth as leaders invest the tax savings in revenue-generating technology. Visit the Section 179 website to begin the process.
Related resource information:
Perfect Tech Gifts for Telecommuting Professionals
Guard Depot Online Network Security Store Offers Enterprise-grade Small Business Cyber-security
About eMazzanti Technologies
eMazzanti's team of trained, certified IT experts rapidly deliver retail and payment technology, digital marketing services, cloud and mobile solutions, multi-site implementations, 24×7 outsourced network management, remote monitoring and support to increase productivity, data security and revenue growth for clients ranging from law firms to high-end global retailers.
eMazzanti has made the Inc. 5000 list eight years running, is a 2015, 2013 and 2012 Microsoft Partner of the Year, 2016 NJ Business of the Year, 5X WatchGuard Partner of the Year and one of the TOP 200 U.S. Microsoft Partners! Contact: 1-866-362-9926, info(at)emazzanti(dot)net or http://www.emazzanti.net Twitter: @emazzanti Facebook: Facebook.com/emazzantitechnologies.