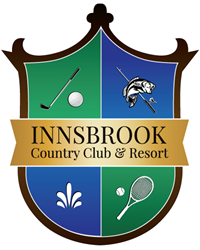 RUIDOSO, N.M. (PRWEB) December 08, 2017
Located in the scenic mountainous region of New Mexico, Innsbrook Country Club & Resort offers a variety of town homes and condos for families who want to make Ruidoso their home away from home. In addition to the many housing options available at Innsbrook, the resort is also home to a number of unique amenities including a 9-hole golf course, trout fishing opportunities, tennis courts and a heated swimming pool. Just outside the confines of the resort, guests can also enjoy winter sports at Ski Apache and watch the horse races at Ruidoso Downs.
Now, Innsbrook Country Club & Resort has launched a new, modern website to make it easier for guests to find all these attractions and more. The new site was rebuilt from the ground up with user experience in mind, putting everything visitors and residents might need in clear, highly-visible locations. Thanks to its mobile-friendly design, visitors can also comfortably navigate the new website on a variety of different devices including smartphones and tablets.
From the site's new homepage, guests can plan visits, browse real estate listings, and get directions to popular destinations in the Ruidoso area. A new search filter allows guests to find exactly what they're looking for in a condo or townhome. They can even book rentals right from an interactive digital map of the resort and country club. The site also features a private owners' page that allows property owners to request maintenance services, pay dues and view upcoming events online.
To see all the changes on the Innsbrook Country Club & Resort website, you can visit the new site here.