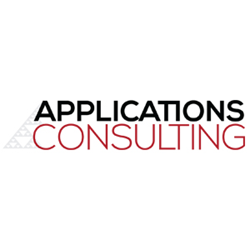 LAKE FOREST, Ill. (PRWEB) December 13, 2017
Ikonix USA, is excited to announce the introduction of its Applications Consulting services. Ikonix's Applications Consulting services are customized to ensure that test workstations are safe, secure and conform to OSHA requirements. Applications Consulting services are available to both Associated Research and SCI test systems.
"With more than 80 years of expertise, Ikonix USA is in a distinctive position to help our customers navigate the oftentimes confusing and seemingly subjective challenges of electrical safety compliance testing. Our recently launched consulting services program, available to both Associated Research and SCI customers, provides customized operator training and teaches best practices in test methodologies, instrument validation and system automation. We're excited to invest in a program that allows us to develop deeper partnerships with our customers by providing measurable improvements to the safety and productivity of their global manufacturing organizations" says Adam Braverman, Vice President of Ikonix USA.
Choose from three consulting packages to meet your safety compliance needs.
1. Digital Package: Personalized web-based compliance training offering customized online training and safety standards analysis.
2. Professional Package: One or two day custom on-site compliance training focusing on customized operator training, safety standards analysis, electrical safety testing workshop, and production line improvement recommendation.
3. Validation Package: Two day custom on-site test system validation includes comprehensive validation, safety standards & test system analysis, and an audit survival guide.
Contact the company at 1-847-367-4077, e-mail at applications(at)ikonixusa.com or visit their site at http://www.ikonixusa.com. For editorial questions, please contact Amanda Boothe at amanda.boothe@ikonixusa.com.