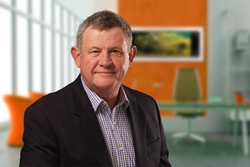 "This financing allows us to maintain an aggressive expansion in our technology, sales, partner and customer success organizations". Philip Copeland, Founder and CEO.
DENVER (PRWEB) December 11, 2017
Avoka Technologies Pty Ltd, the global leader in digital customer acquisition software for financial services, today announced the completion of an approximately USD$12 million equity raising from its existing institutional and professional investors in Australia.
The latest financing follows a similar equity raising in June 2016 and reflects substantial confidence in Avoka's growth plans based on the recent announcement of record financial results. The transaction was managed by Moelis Australia Limited.
Funds raised will be used to support growth plans now underway in Australia, North America and Europe, with a focus on investment and hiring to support current and projected customers. Avoka, which currently has 220 employees, is undertaking a global expansion program and plans to increase staff numbers by 50% by the end of the current financial year.
"Our planned pace of growth continues across all three of our target geographies, and this financing allows us to maintain an aggressive expansion in our technology, sales, partner and customer success organizations," said Phil Copeland, Avoka's founder and CEO.
"We are continuing to expand and hire new employees in our offices in Denver, Sydney, London and Frankfurt," said Mr. Copeland, who is based in Denver.
Avoka's customers include five of the top 10 banks in Australia, four of Europe's 10 leading banks and eight of the top 50 banks in the United States.
"The successful completion of this equity raising from existing investors reflects the phenomenal progress made by the Avoka team and their ability to deliver on their forecasts. The opportunity ahead of them is significant and investors are excited to continue to support the team at Avoka" said Angus Murnaghan, a Managing Director at Moelis Australia.
In August, Avoka announced record annual growth with orders increasing 79% during the year ended June 30. The company was recently named on the Deloitte Technology Fast 50 list in recognition of its 176% revenue growth over the past three years.
Driving this performance has been widespread adoption of the company's Avoka Transact platform, which large banks around the world are using to accelerate their digital transformation.
Avoka Transact is helping banks improve their customer experience and reducing their time-to-market across a range of areas from retail credit card applications to more complex commercial bank on-boarding.
"Avoka is confident it will make further inroads into the global financial services sector as major banks and other companies acknowledge the need to provide customers with the best digital access to their products," Mr Copeland said.
"We are very excited about the opportunity to work with current and new clients to ensure they have the most functional and modern systems in place to keep costs in check and remain competitive," he said.
About Avoka
Avoka accelerates customer-centric digital transformation in financial services and government. Avoka Transact creates seamless omni-channel customer experiences that increase business agility and accelerate customer acquisition. Avoka was founded in 2002 and has digitised over 100 million transactions for 150+ global clients. Avoka is based in Denver, London, and Sydney. Visit us at http://www.avoka.com/.
Media inquiries:
US
Bar Cudkevich, Aspectus PR
Bar.cudkevich@aspectuspr.com
+1 646 793 3150
UK
Lucinda Armitage-Price, Aspectus PR
Lucinda.armitage-price@aspectuspr.com
+44 (0) 20 7092 8135
Australia
Ian Pemberton P&L Corporate Communications
ian.pemberton@plcorporate.com.au
+61-2 9231 5411