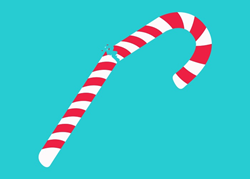 Stress and depression rates go up during the Holiday Season. Dr. Kathleen Kendall-Tackett offers some strategies to help people cope.
AMARILLO, Texas (PRWEB) December 11, 2017
The Holiday Season can be a highly stressful. It's a time that the songs promise that it's the "most wonderful time of the year." In reality, depression and suicide rates go up in December and many people just feel overwhelmed. They run from activity to activity, eat and spend too much, and may even feel that everyone is having a better life than them. It's a time when many feel lonely and may grieve for loved ones who are far away or who have died. Although this time of year is stressful, there are some things people can do to cope and enjoy the holidays more according to health psychologist and Praeclarus Press founder, Dr. Kathleen Kendall-Tackett.
1. Keep your expectations realistic.
"We shouldn't expect week upon week of unending happiness during the holidays. There will be ups and downs just like during the rest of the year. Nor should we expect our homes, families, and ourselves to look and behave like the mythic creatures on television and in magazines."
2. Reach out to others.
"In attempting to keep up with our long list of shoulds, it's very easy to get focused only on ourselves or the needs of our immediate families. You may come away from the holidays feeling like you haven't measured up. Sometimes the best antidote for this self-focus is reaching out someone who truly has less. Find out about opportunities for helping others who have a tough time during the holidays, and involve your families. This can be a wonderful opportunity to spend some quality time together, and do some good for others at the same time."
3. Make conscious choices about which rituals you want to participate in.
"We are offered an array of activities that we can participate in during the holiday season. Many times, we run from one activity to another, not really enjoying any of them. It is far better if you can pick the ones most meaningful to you. Be honest with yourself. Do you really enjoy baking? Or holiday cards? Or matching outfits for everyone? Or home decorations that look like Martha Stewart is stopping by? If your answer is "yes," then by all means continue. If the answer is "no," however, then think about dropping the activities you don't like, or assigning them to someone else. Discuss your holiday activities with your family and see which ones can be eliminated, modified, or temporarily put on hold."
Praeclarus Press also offers a podcast with Dr. Diane Sanford on Top 3 Tips for Stressing Less During the Holidays.. Dr. Sanford is the author of Stress Less, Live Better. Her book focuses on how to incorporate mindfulness into everyday life and offers more resources on how readers can live consciously during the Holiday Season.
Dr. Kathleen Kendall-Tackett is a health psychologist and board-certified lactation consultant. She founded Praeclarus Press in 2011 with the goal of changing women's lives. Praeclarus Press offers books, webinars, podcasts, and the Women's Health Today blog, and is based in Amarillo, Texas.