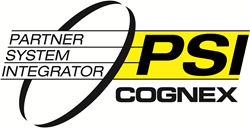 LAKE ORION, Mich. (PRWEB) December 11, 2017
Leoni Engineering Products & Services, Inc. (Leoni EPS), North America's leading automation solution provider in robotic cable management, automation training, and machine vision systems, is pleased to announce its certification as a Platinum Partner System Integrator (PSI) for Cognex in North America.
The partnership with Cognex, a leading supplier of industrial barcode readers and machine vision, offering a range of products that incorporate sophisticated machine vision technology in manufacturing automation, strengthens Leoni's reputation of being at the forefront of machine vision technology.
"We are very pleased to have Leoni as part of our Certified Partner System Integrator (PSI) program. Leoni's global presence combined with their proven capability of delivering high performance, integrated machine vision systems to our clients enables us to foster world class solutions to our user community," said Mike Barber, Cognex Corporation's Senior Channel Manager for the Americas. "Leoni's qualification for our most elite tier level, Certified Platinum PSI, further validates their capabilities to deliver exceptional value to our mutual customers."
Leoni EPS' agnostic approach to machine vision systems allows for partnerships with the best machine vision suppliers for both hardware and software. As an expert in machine vision, Leoni EPS focuses on the science and engineering behind machine vision systems to design, integrate, and support applications for vision-guided robotics, defect detection, assembly verification, and part identification with the latest tools and technology.
"After years of working together with Cognex to integrate comprehensive machine vision systems for our customers, we are both honored and excited to become a Certified PSI," said Nicholas Tebeau, Director of Sales for Leoni EPS. "As we look to how we can best support manufacturers across North America with their quality and process issues, this partnership with Cognex will enhance our ability to solve complex problems with the best that machine vision has to offer."
With more advanced-level Certified Vision Professionals (CVP) than any other company, Leoni EPS' team of highly qualified engineering uses in-house machine vision development to create and tailor vision solutions to solve the most difficult machine vision inspection, assembly, and verification applications in today's industry.
About the LEONI Engineering Products & Services, Inc.
LEONI Engineering Products & Services, Inc. (LEONI EPS), part of LEONI AG, is North America's leading solutions-focused automation service provider serving customers in the areas of Robotic Cable Management, Automation Systems Training, Turnkey Machine Vision systems, and Automation Support services. Leoni EPS is helping customers in the general manufacturing, automotive, consumer packaged goods, utilities, and other related industries to solve their most difficult assembly, automated inspection, and quality-control challenges. Learn more about Leoni EPS at http://www.leoni-americas.com or call (248) 484-5500
LEONI EPS is part of LEONI Group, a global supplier of wires, optical fibers, cables and cable systems as well as related services for the automotive sector and further industries. Leoni develops and produces technically sophisticated products from single-core automotive cables through to complete wiring systems. Leoni's product range also comprises wires and strands, standardised cables, special cables and cable system assemblies for various industrial markets. The group of companies, which is listed on the German MDAX, employs about 84,000 people in 31 countries and generated consolidated sales of EUR 4.4 billion in 2016. In 2017, Leoni celebrates its 100 years anniversary.