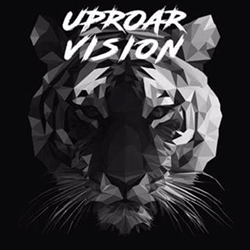 Measuring performance has a direct correlation on productivity, being able to pinpoint areas for improvement directly is the key to growth
WATFORD, England (PRWEB) December 13, 2017
Uproar Vision was able to attend the recent ATP World Tour Final at London's O2 on the 19th of November 2017. The match was fought between Bulgaria's Grigor Dimitrov and Belgium's David Groffin, with Dimitrov ultimately taking home the prize for the first time at this event.
About the Firm: http://www.uproarvision.co.uk/about-us/
The firm has long put weight on the importance of having a sports-based mentality and how this lends itself to significant benefits to the sales and marketing industry. Uproar Vision has therefore long been following the career of Dimitrov and his intense focus on success and the importance of tunnel vision when it comes to personal goals.
The company has detailed their productivity secrets that a considerable amount of sports champions and successful entrepreneurs have in common, that lend them so well to certain aspects of both career routes.
Productivity must be measured: Across the spectrum of both industries, it is self-evident that something cannot be improved if it is not regulated, as such the act of doing so is vastly important. Measuring performance has a direct correlation on productivity, being able to pinpoint areas for improvement directly is the key to growth.
Compete against yourself, not others: Uproar Vision depicts how each at the firm should focus on their professional journey, not resulting in distraction from others and speeds at which other professionals are travelling. The business encourages friendly competition, yet also helps support and mentoring amongst the Uproar Vision team.
Scheduling: The ability to have a yearly calendar on an individual at all times, with the accessibility to delete dates, change meetings etc. on an electrical device ensures that professionals can prioritise their working lives more efficiently than ever before. Guaranteeing that minds are focused on the task at hand frees up more time over the period of a working week.
Uproar Vision has a robust advocacy programme that sports minded individuals adapt well to the sales and marketing industry, and actively encourages these traits within their contractors that show a sense of eagerness and a drive to grow within the industry.
Sources:
https://www.theguardian.com/sport/2017/nov/19/grigor-dimitrov-david-goffin-world-tour-final 
https://www.entrepreneur.com/article/252399