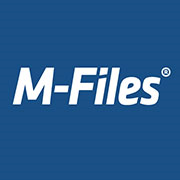 M-Files 2018 introduces a new approach we call 'intelligent information management' that has driven analysts, industry experts and all types of organizations to completely re-think their traditional definitions and approaches for managing information,
DALLAS (PRWEB) December 13, 2017
M-Files Corporation, the intelligent information management company, today announced M-Files 2018, a major new product release that represents a fundamental step forward in how businesses manage information. M-Files 2018 and the new Intelligent Metadata Layer provide a unified and simple interface that enables users to quickly access documents and other information regardless of the system in which they are stored.
The amount of information companies must manage is exploding, while demands related to compliance and the need to automate and simplify are increasing. Legacy enterprise content management (ECM) systems and other traditional approaches to managing information aren't working. Information is either locked up in rigid, one-size-fits-all systems or it chaotically proliferates across multiple disconnected systems. Companies are struggling to effectively manage documents and other information stored across these "information silos," and as a result, employees can't quickly find the information they need to do their jobs.
In conjunction with Dimensional Research, M-Files conducted a global survey on the proliferation of information silos and the impacts they pose to organizations." Nearly half of respondents (48 percent) said they feel their company struggles with managing information silos, and 67 percent cited that navigating through different systems and locations to find and verify the most current versions of documents or files negatively affects their productivity.
M-Files 2018 and the Intelligent Metadata Layer delivers a simple, unified experience for intelligently finding, accessing and managing information residing within any system, without disturbing existing processes and the users that depend on them. This also eliminates the need for complex and expensive migration projects, two major stumbling blocks to innovation and business process improvement.
"M-Files 2018 introduces a new approach we call 'intelligent information management' that has driven analysts, industry experts and all types of organizations to completely re-think their traditional definitions and approaches for managing information," said Miika Mäkitalo, CEO at M-Files. "M-Files 2018 signifies the end of the myth that 'all content must reside in one system.' Our vision has always been that it doesn't really matter where information is stored; what's important is the actual information itself, as well as what it's related to and the context that makes it relevant."
Intelligent Metadata Layer Delivers Unified Access and User Experience to External Systems
The Intelligent Metadata Layer is a new innovation in the M-Files architecture that supports connectors to external systems. Once a connector to an external system is installed, information residing within that system is immediately available directly via the M-Files mobile app, the M-Files desktop application and web access. Users can search and browse without migrating data and without impacting users of the connected system. Information residing in external systems can also be enriched with metadata, which enables M-Files to establish relevance and context when searching for information across existing business systems. For instance, documents in a network folder or SharePoint can be classified by type (e.g., a contract or proposal) and related to other important business objects, such as a customer account in Salesforce or a project or case in an ERP system. This provides an entirely new and dynamic contextual view of the information while leaving it in place and fully accessible to users that don't have M-Files.
Repository connectors supported with M-Files 2018 include:

Network folders
SharePoint
Box
Dropbox
Microsoft OneDrive
Syncplicity
Salesforce
Laserfiche
OpenText
Documentum
IBM FileNet
Hyland OnBase
DocuWare
iManage
M-Files 2018 with the intelligent metadata layer provides an open architecture for developing connectors to essentially any external system, allowing the ecosystem of M-Files partners and customers to also develop additional connectors. M-Files will also release new connectors on an ongoing basis, such as Google Drive and Microsoft Exchange, which will be available soon.
"A different approach is needed for managing information," says John Mancini, chief evangelist at AIIM. "Every organization will have a different journey, but the following key assumptions are key for all: 1) give up on the notion of a single-repository world and focus on repository-neutral solutions; 2) drive user-adoption with simple, clean UIs and intuitive tools; and 3) understand the importance of metadata."
Automating and Simplifying Information Management with Articifial Intelligence
M-Files 2018 also incorporates artificial intelligence (AI) technology to assist users by automatically analyzing, classifying and tagging documents and other information. A key aspect of this is establishing relationships with objects in other systems, such as relating a document to a customer, project or case managed in a CRM, ERP or HR system. These relationships, along with other metadata, establish context that can vary by role, workflow state, and even individual preferences, to create a dynamic and personalized experience that lets users work the way they want without the organization giving up control.
AI in M-Files 2018 enables automated classification and metadata suggestions by examining documents and other unstructured content using text analytics, natural language processing (NLP), natural language understanding (NLU) and image analysis. M-Files 2018 includes patent-pending AI technologies developed internally by M-Files, as well as an open architecture for AI services provided by third parties, such as Microsoft, Google, ABBYY and others, to ensure access to new technologies and innovations as they become available.
View a complete list of new features and capabilities in M-Files 2018.
About M-Files Corporation
M-Files provides a next generation intelligent information management platform that improves business performance by helping people find and use information more effectively. Unlike traditional enterprise content management (ECM) systems or content services platforms, M-Files unifies systems, data and content across the organization without disturbing existing systems and processes or requiring data migration. M-Files breaks down silos by delivering an in-context experience for accessing and leveraging information that resides in any system and repository, including network folders, SharePoint, file sharing services, ECM systems, CRM, ERP and other business systems and repositories. Thousands of organizations in over 100 countries use M-Files for managing their business information and processes, including NBC Universal, Rovio and SAS. For more information, visit http://www.m-files.com.
M-Files is a registered trademark of M-Files Corporation. All other registered trademarks belong to their respective owners.